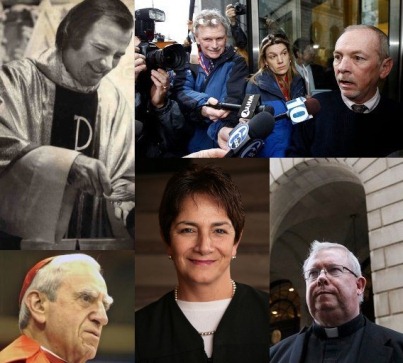 Commonwealth of Pennsylvania
v. William J. Lynn, Edward V. Avery,
and James J. Brennan
Trial Narrative and Resources

Note: This page is a work in progress. Please refresh your browser to view the latest additions and updates.

The trial of Msgr. William J. Lynn and Rev. James J. Brennan in Philadelphia was complex and lengthy, and its conclusion was a watershed event: the first conviction of a church official for child endangerment. During the trial, witnesses and exhibits provided the jury with information on 21 other accused priests whom Lynn had managed.

We have provided two resources for understanding the trial and the evidence that has been presented during it. On this page, we offer a day-by-day list of the witnesses, evidence, and courtroom discussions, with links to articles by journalists who were present at the trial and filed detailed accounts. The mainstays are John P. Martin and Joseph A. Slobodzian of the Philadelphia Inquirer, Maryclaire Dale and Joann Loviglio of the Associated Press, and Ralph Cipriano of the Philadelphia Priest Abuse Trial Blog sponsored by The Beasley Firm. Many other reporters covered the trial, and we have included selections of their work. We have emphasized the longer accounts. The men and women of the press deserve everyone's sincere thanks for their dedicated and able reporting during this epic trial.
We also provide, on a separate webpage, a day-by-day outline of the topics and persons in the trial to complement the chronological narrative offered on this page. The outline of topics and persons is linked to the narrative below.
Our narrative begins with a table of contents providing single-line summaries of the trial week-by-week. Click on any week, and you jump down the webpage to that week, where resources (marked >), summaries of court events (marked •), and links to articles (marked -) are provided for each day.
Names in purple are defendants and other accused priests. Names in bolded black are material witnesses and others involved in the trial. Red indicates the names of survivors. Billy, James, and Mark are the names used in the original report and presentment to identify survivors of alleged abuse by Avery (Billy and James) and Brennan (Mark). Survivors' names in single quotes (e.g., 'Timmy', a survivor of abuse by Fr. Gana) are pseudonyms used in the 2005 Grand Jury report. When we were able to match a witness at the trial with a survivor discussed in the Grand Jury report, we used the pseudonym from the report in our narrative. If we were not able to find an already-established pseudonym, we identified the survivor with a description (e.g., Altar Boy #1, a Trauger survivor). See our Topics and Persons page for a list of the survivors who testified at the trial.

See also:
- The Philadelphia Inquirer's Complete Coverage of the trial; Reviewing the Trial; and our enhanced Reviewing the Trial with article links
- The Associated Press page devoted to Dale's reporting
- The homepage of Cipriano's Philadelphia Priest Abuse Trial Blog
- The trial timeline of WHYY Newsworks
The Lynn trial is of lasting significance because of its guilty verdict, and because the record of the trial contains a dramatic analysis for a single archdiocese of the two crimes that constitute the ongoing sex abuse crisis: a) the sexual abuse of children by priests and b) the enabling and cover-up of the abuse. The testimony and court exhibits of the trial will be a major and historic addition to the 2005 Philadlphia Grand Jury report. The trial record and report together will document the abuse and managerial offenses in a compelling and unprecedented way. They will help the Catholic church and society at large make the changes that are urgently needed to protect children.
NOTE: We do not endorse the views of any of the excellent journalists whose work is linked here or vouch for the accuracy of their reporting. We have tried to find and link all the eye-witness narratives of the trial, but we have surely missed some important ones. Please email us a link if you know of a missing report that we should include. We have generally restricted this resource to eye-witness reporting and have not included commentary.
TRIAL NARRATIVE

Background to the Trial – Grand Jury Reports, Documents, Articles

March 2012
Week 1 – Opening statements; Avery & Leneweaver files; testimony on Trauger, Murtha, Kostelnick

April 2012
Week 2 – Murtha, Cannon & Gana files; testimony by Mark (Brennan survivor); testimony of Trauger survivor
Week 3 – Shea, DePaoli & Trauger files; testimony on DePaoli & Cannon; testimony of Tom Doyle & Mark's mother & coach
Week 4 – Smith file; Lynn's 2003 GJ testimony on Gana; testimony on Gana, Smith & Trauger; Bishop Bransfield accused
Week 5 – Dunne, Wisniewski, Giliberti & Sicoli files; Lynn's 2003 GJ testimony on Gana; testimony of Billy & other Avery survivor

May 2012
Week 6 – Brennan's church trial; testimony on Sicoli; punishing of whistleblower; Lynn's 2003 GJ testimony on Wiejata; Cudemo file
Week 7 – Brennan file; Lynn's GJ testimony on training; testimony on Brennan, Smith, Cudemo & Lynn memo & management
Week 8 – McCarthy file; Lynn's GJ testimony; Coyne et al. on Lynn list & shredding; DA rests; Brennan conspiracy dismissed
Week 9 – McCulken et al. on Lynn & archdiocesan org chart; testimony and cross-examination of Lynn
Week 10 – Cross-examination of Lynn; defense rests; jury deliberation: day 1

June 2012
Week 11 – Jury deliberation: days 2 through 5
Week 12 – Jury deliberation: days 6 through 9
Week 13 – Jury deliberation: days 10 through ...
---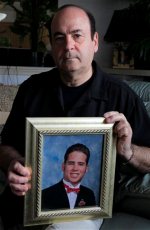 Documents

>Selected Archdiocesan Documents (1948-2004) from the 2005 Grand Jury Report – Group 1 and Group 2

>Selected Archdiocesan Documents (1948-2004) from the 2005 Grand Jury Report – Individually Linked

Lynn List and Molloy Shredding Memo

>Lynn's List of 35 Guilty and Accused Priests (2/18/94) from Prosecution Response (2/27/12) to Lynn Motion

>Molloy's Shredding Memo (2/22/94) from Lynn Motion to Dismiss (2/24/12)

Archdiocese's 2002 Accused Priest Count

>'Credible Evidence' Against 35 Priests, by Michael Rubinkam, Associated Press (2/23/02) cache


2005 Grand Jury Report

>2005 Grand Jury Report (September 15, 2005) with links to selected documents and news articles and commentary

>Response of the Archdiocese (9/21/05)

>Examination of the Philadelphia Archdiocese's Response (9/21/05)

- Complaints Involved 169 Priests, by Craig R. McCoy, Philadelphia Inquirer (9/25/05)

- Shining Light on a Cover-Up: A Priest and a Prosecutor Detail How It Happened, by Michael Newall, National Catholic Reporter (4/28/06)

Indictment of Rev. Charles Newman OFM

>Grand Jury Presentment Regarding the Rev. Charles Newman OFM (11/30/07)

2011 Grand Jury Report and Indictment

>2011 Grand Jury Report (dated 1/21/11, released 2/10/11) and Presentment

- Grand-Jury Report on Abuse Targets Priests, Teacher, Even a Cardinal, by Dana DiFilippo, Philadelphia Inquirer 2/11/11) cache

Accused Priests Still in Ministry in 2011

- Why 37 Accused Priests Are Still Serving, by David O'Reilly and Nancy Phillips, Philadelphia Inquirer (2/13/11) cache

- Archdiocese Places 21 Priests on Admininstrative Leave, by Donna Farrell, Archdiocese of Philadelphia (3/8/11) cache

- Philadelphia Archdiocese Places 21 Priests on Leave, by David O'Reilly, Philadelphia Inquirer (3/8/11) cache

- 21 Priests Suspended in Philadelphia, by Katharine Q. Seelye, New York Times (3/8/11) cache

- The 21 Priests, by David O'Reilly, Philadelphia Inquirer (3/10/11)

Judge Hughes Orders Defendants to Trial, Allows Conspiracy Charge, Imposes Gag Order

- Priests Ordered to Trial on Sex Abuse Charges, by David O'Reilly and Nancy Phillips, Philadelphia Inquirer (3/26/11) cache

- Prosecution Requests Granted in Priests' Abuse Case, by Katharine Q. Seelye, New York Times (3/25/11) cache

- Trial Can Go Forward in Philly Church Abuse Case, by Maryclaire Dale, Associated Press (3/25/11) cache

>Excerpt about Conspiracy Decision, from Commonwealth's Answer (7/22/11)

Civil Suits in 2011

>Suits Filed against Lynn and the Philadelphia Archdiocese in 2011 by John Doe 166 (Fr. Gillespie); John Doe 167 (Fr. Kline); John Doe 168 (Fr. Gillespie); Neill Estate (Fr. J. Gallagher); John Doe 172 (Fr. R. Brennan); John Doe 187 (Fr. Ayres)

Rev. Edward V. Avery, the 2003 Grand Jury Report, and Catanzaro on the Review Board

- 'Smiling Padre': His Path to Court - Case May Be Guide in Phila. Prosecution, by John P. Martin, Philadelphia Inquirer (3/13/11) cache

>2003 Grand Jury Report (Released 3/29/11)

- The Fog of Scandal, by Ana Maria Catanzaro, Commonweal (5/12/11) cache

Testimony before the Grand Jury That Produced 2005 Report

>Commonwealth's Answer to Defendants' Omnibus Pretrial Motions – with Cardinal Bevilacqua's Grand Jury Testimony (7/22/11)

- What Lynn Told Grand Jury on Abuse, by Nancy Phillips, Craig R. McCoy, and John P. Martin, Philadelphia Inquirer (9/2/11) cache

Events Leading Up to the Lynn-Brennan Trial

- Pa. Cardinal Testifies in Rape, Endangerment Case, by Maryclaire Dale, Associated Press (11/28/11) cache

- Judge: Bevilacqua Competent As Witness in Clerics Trial, by Joseph A. Slobodzian, Philadelphia Inquirer (1/31/12) cache

- Anthony J. Bevilacqua, Retired Cardinal of Philadelphia, Dies at 88, by Douglas Martin, New York Times (2/1/12) cache

- Prosecutors Win Ruling to Tell Jury How Archdiocese Handled Allegations, by John P. Martin, Philadelphia Inquirer (2/7/12) cache

- Judge Denies Defense Lawyers' Request to Withdraw, by John P. Martin, Philadelphia Inquirer (2/16/12) cache

- Sarmina Described As Smart, Fair, and Ambitious, by John P. Martin, Philadelphia Inquirer (2/20/12) cache

- Jury Selection Begins in Church Sex Abuse Trial, by John P. Martin, Philadelphia Inquirer (2/22/12) cache

Lynn Motion to Dismiss and Response, with Document Exhibits

>Lynn Motion to Dismiss (2/24/12) with document exhibits

>Prosecution Response (2/27/12) to Lynn Motion with document exhibits

>Court Docket - Lynn and cache

>Court Summary - Lynn and cache

>Court Docket - Brennan and cache

>Court Summary - Brennan and cache

Pre-Trial

- Defrocked Phila. Priest Pleads Guilty to Sex Abuse Just before Trial, by John P. Martin, Philadelphia Inquirer (3/23/12) cache

- Former Phila. Priest Pleads Guilty to Sex-Abuse Charge, by Amaris Elliott-Engel, Legal Intelligencer (3/23/12) cache

- In Pa. Abuse Trial, a Window into Church Practices, by Maryclaire Dale, Associated Press (3/25/12)

- The Truth about the Philadelphia Archdiocese and Its Latest Missteps, by Marci A. Hamilton, Verdict (5/17/12) cache
---
Week 1 [Scroll up to view a brief table of contents for this webpage.]


March 26 – Monday [See also our trial page organized by person and topic.]
• Vetting of Jurors in Light of Avery Plea Deal
• Rejection of Defense Motions to Delay Trial and Select a New Jury
• Opening Arguments of Coelho for Prosecution and Bergstrom for Lynn
- Monsignor's Role at Issue As Trial Opens, by John P. Martin, Philadelphia Inquirer (March 26, 2012) cache
- Clergy Sex-Abuse Trial Takes a Sharply Sanitized Turn, by Monica Yant Kinney, Philadelphia Inquirer (March 27, 2012) cache
- Priests' Child Sex-Abuse Trial Gets Started, by John P. Martin, Philadelphia Inquirer (March 27, 2012) cache
- The Prosecutor's Opening Statement: Whispers in the Dark, by Ralph Cipriano, Priest Abuse Blog (March 27, 2012) cache

March 27 – Tuesday [See also our trial page organized by person and topic.]
• Testimony of Detective Joseph Walsh of the Philadelphia Police Regarding Rev. Edward V. Avery and the Avery File
- Prosecutors: Monsignor Misled Parishioners about Abuse Accusations, by John P. Martin, Philadelphia Inquirer (March 27, 2012) cache
- The Avery Files, by Ralph Cipriano, Priest Abuse Trial Blog (March 27, 2012) cache
- Memo: Philly Parish Misled about Pastor's Leave, by Maryclaire Dale, Associated Press (March 27, 2012) cache
>Catalogue Entry on Avery from 2005 Grand Jury Report, Noting Allegation in 1992 of Late 1970s Abuse of James
>Accounts of James and Billy in 2011 Grand Jury Report (see pp. 18ff. and 13ff. respectively)
>See below for Testimony of James and Billy on April 25


March 28 – Wednesday [See also our trial page organized by person and topic.]
• Testimony of Altar Boy #1 Regarding Rev. Francis X. Trauger
• Testimony by Rev. Joseph Okonski Regarding Rev. Michael Murtha
• Testimony by Rev. Michael Dilorio Regarding Rev. Michael Murtha
• Testimony of Rev. Henry McKee Regarding Rev. Michael Murtha
• Testimony of Rev. John J. Newns Regarding Rev. Michael Murtha
- Witness Recalls Being Stalked by Priest, by John P. Martin, Philadelphia Inquirer (March 28, 2012) cache
- Altar Boy Stalked by Pedophile Priest, by Ralph Cipriano, Priest Abuse Trial Blog (March 28, 2012) cache
- Archdiocese Priest Writes Love Letter to Seventh-Grade Boy, by Ralph Cipriano, Priest Abuse Trial Blog (March 28, 2012) cache
- Priest Finds Porn, Lewd Letter in Rectory, in Maryclaire Dale (March 28, 2012) cache
- Priest's S&M Vid Fetish Kept Secret from Pastor, by Martin and Slobodzian, Philadelphia Inquirer (March 29, 2012) cache
>Case Study of Trauger in 2005 Grand Jury Report

March 29 – Thursday [See also our trial page organized by person and topic.]
• Testimony of Girl in Rectory #1 Regarding Rev. Albert T. Kostelnick
• Testimony of Detective James Dougherty Regarding Rev. Raymond O. Leneweaver the Leneweaver File
- Pedophile Priest Fondles 13-year-old Girl in Rectory, by Ralph Cipriano, Priest Abuse Trial Blog (March 29, 2012) cache
>Brief Summary of Kostelnick from 2005 Grand Jury Report
>Case Study of Kostelnick from 2005 Grand Jury Report
>Brief Summary of Leneweaver from 2005 Grand Jury Report
>Case Study of Leneweaver from 2005 Grand Jury Report
>Two Documents from Leneweaver File


---
Week 2
April 2 – Monday [See also our trial page organized by person and topic.]
• Jurors 1 and 9 Are Replaced
• Cross-Examination of Detective Joseph Walsh Regarding Rev. Michael Murtha and the Murtha File
• Testimony of Detective David Fisher Regarding Rev. John A. Cannon and the Cannon File
- Secret Church Documents Presented at Clergy Trial, by John P. Martin, Philadelphia Inquirer (April 2, 2012) cache
- Tight Control, Few Explanations in Courtroom 304, by Ralph Cipriano, Priest Abuse Trial Blog (April 2, 2012) cache
- Pa. Trial: Priest Joked of Abusing 3 Boys in Week, by Maryclaire Dale, Associated Press (April 2, 2012) cache
- Lawyers Spar over Archdiocese's Secret Archive Files, by Ralph Cipriano, Priest Abuse Trial Blog (April 2, 2012)
>Case Study of Cannon from 2005 Grand Jury Report
>Two Documents from the Cannon File Including a Memo by Lynn to Bevilacqua
>Lynn's Grand Jury Testimony Regarding How He Dealt with Cannon Allegations (pp.88-94)
April 3 – Tuesday [See also our trial page organized by person and topic.]
• Testimony of Detective Joseph Walsh Regarding Rev. Stanley M. Gana and the Gana File
• Judge Sarmina and Brennan's Attorney Regarding Upcoming Testimony of Mark, Alleging Abuse by Brennan
- Admitted Abusive Priest Warned to Stay "Low Key", by John P. Martin, Philadelphia Inquirer (April 3, 2012) cache
- The Archdiocese's " Charitable Concern" for a Sex Abuse Victim, by Ralph Cipriano, Priest Abuse Trial Blog (April 3, 2012) cache
>Brief Summary of Gana Case in 2005 Grand Jury Report
>Case Study of Gana in the 2005 Grand Jury Report
>Three Documents from the Gana File Pertaining to Lynn
>Presentment Analysis of Lynn and Gana (pp. 31-33)

April 4 – Wednesday [See also our trial page organized by person and topic.]
• Testimony of Mark Regarding Alleged Abuse by Rev. James J. Brennan
- Tearful Witness Describes Assault by Priest, by John P. Martin, Philadelphia Inquirer (4/4/12) cache
- Key Prosecution Witness Has Meltdown, by Ralph Cipriano, Philadelphia Priest Abuse Trial Blog (4/4/12) cache
- Accuser Holds up Well on Witness Stand at Clergy Sex Abuse Trial, by Monica Yant Kinney, Philadelphia Inquirer (4/5/12) cache
- Accuser Describes Attack by Priest in Pennsylvania, by Jon Hurdle, New York Times (4/5/12) cache
- Former Marine Testifies about Alleged Sex Abuse by Priest, by Dave Warner, WTAQ (4/4/12) cache
- 'Sexual Predator' Led Former Marine to Drugs, Suicide Attempt, by Joann Loviglio, Associated Press (4/4/12) cache
>Account of Mark in 2011 Grand Jury Report (see pp. 31ff)

April 5 – Thursday [See also our trial page organized by person and topic.]
• Testimony of Mark Regarding Alleged Abuse by Rev. James J. Brennan, Cross-Examination and Rebuttal
• Testimony of Anonymous Police Detective Regarding Alleged Abuse by Rev. Francis X. Trauger
- In Court, Priest's Lawyer Suggests Witness Was Jealous, by John P. Martin, Philadelphia Inquirer (4/5/12) cache
- Prosecution Witness Sticks to Story, by Ralph Cipriano, Philadelphia Priest Abuse Trial Blog (4/6/12) cache
- There's No "Normal" Way for a Clergy Abuse or Sexual Assault Victim to Act, by Max Kennerly, Priest Abuse Trial Blog (4/6/12) cache
- Lawyer Spars with Priest's Accuser in Pa. Trial, by Joann Loviglio, Associated Press, (4/5/12) cache
>Account of Mark in 2011 Grand Jury Report (see pp. 31ff.)
>Case Study of Trauger in 2005 Grand Jury Report


---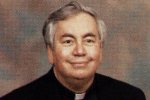 Week 3
April 9 – Monday [See also our trial page organized by person and topic.]
• Testimony of Sister Joan Scary Regarding Rev. Edward M. DePaoli
• Testimony of Detective James Dougherty Regarding Rev. Thomas F. Shea and the Shea File
- Witness Says She Was Told Not to Ask Questions about Priest, by Joseph A. Slobodzian, Philadelphia Inquirer (5/9/12) cache
- Reporting Priest's Porn Got Her Axed, Jury Told, by Joseph A. Slobodzian, Philadelphia Inquirer (5/10/12) cache
- Nun: I Was Fired for Reporting Priest's Dirty Mags, by Joann Loviglio, Associated Press, (5/9/12) cache
- Priest Alleged to Have Made Hush Payments to Sex Abuse Victims, by Ralph Cipriano, Priest Abuse Trial Blog (5/9/12) cache
>Case Study of DePaoli in the 2005 Grand Jury Report Recounting Sister Scary's Experience (pp. 269-71)
>Three Documents from the DePaoli File
>Case Study of Shea in the 2005 Grand Jury Report
>Document from the Shea File Regarding 1994 Lynn Interview with Shea Suggesting That the Boy Seduced the Priest


April 10 – Tuesday [See also our trial page organized by person and topic.]
• Testimony of Detective Joseph Walsh Regarding Rev. Edward M. DePaoli and the DePaoli File
• Testimony of Rev. Robert Feeney Regarding DePaoli
• Testimony of School Girl #1 Regarding Alleged Abuse by DePaoli
• Testimony of Walter J. Daly Regarding Alleged Abuse by Rev. John A. Cannon
- The Cardinal, the Clergy and Kiddie Porn, by Ralph Cipriano, Philadelphia Priest Abuse Trial Blog (April 10, 2012) cache
- Witness, 56, Says Priest Fondled Her When She Was 12, by Joseph A. Slobodzian, Philadelphia Inquirer (April 10, 2012) cache
- Reporter's Notebook: Did Mom's Testimony Help or Hurt Son's Case? by Ralph Cipriano, Priest Abuse Trial Blog (4/15/12) cache
- Jurors Told That Church Put off Abuse Complaints, by Jon Hurdle, New York Times (April 3, 2012) cache
>Case Study of DePaoli in the 2005 Grand Jury Report
>Three Documents from the DePaoli File
>Case Study of Cannon in the 2005 Grand Jury Report, Including the Experience of Daly, Called 'Herbert' in the Report
>Two Documents from the Cannon File, Including 2002 Lynn Memo Regarding Daly, Urging Retirement for Cannon, Not Suspension
>Lynn's Grand Jury Testimony Regarding How He Dealt with Cannon Allegations (pp.88-94)


April 11 – Wednesday [See also our trial page organized by person and topic.]
• Testimony of Auxiliary Bishop Robert P. Maginnis Regarding Rev. Edward M. DePaoli and Sister Joan Scary
• Testimony Regarding Rev. Francis X. Trauger and the Trauger File
• Testimony of the Mother of Mark, Who Alleges Abuse by Rev. James J. Brennan
• Testimony of Robert Kane, Mark's Baseball Coach, Regarding Brennan
- Priest's Jury Is Told How a Complaint Was Scorned, by Jon Hurdle, New York Times (April 12, 2012) cache
- Mother of Alleged Abuse Victim Testifies at Trial, by Joann Loviglio, Associated Press (4/11/12) cache
- Mother of Alleged Rape Victim Says She'll Never Know What Happened, by Ralph Cipriano, Priest Abuse Trial Blog (4/12/12) cache
- Reporter's Notebook: Did Mom's Testimony Help or Hurt Son's Case? by Ralph Cipriano, Priest Abuse Trial Blog (4/15/12) cache
- Former Baseball Coach Testifies, by John P. Martin and Joseph A. Slobodzian, Philadelphia Inquirer (4/11/12) cache
>Case Study of DePaoli in the 2005 Grand Jury Report, Recounting Sister Scary's Experience (pp. 269-71)
>Three Documents from the DePaoli File
>Case Study of Trauger in the 2005 Grand Jury Report
>Account of Mark in 2011 Grand Jury Report (see pp. 31ff.)

April 12 – Thursday [See also our trial page organized by person and topic.]
• Testimony of Rev. Thomas P. Doyle OP Regarding Canon Law and Theology
- Lawyer-Priest: Bishops Had Duty to Pursue Sex Abuse Claims, by Joseph A. Slobodzian, Philadelphia Inquirer (4/12/12) cache
- Father Doyle Explains It All, by Joseph Slobodzian, Philadelphia Inquirer (4/16/12) cache
- Editorial: Abuse Trial Testimony Cries for Reform, in Philadelphia Inquirer (4/16/12) cache
>Thomas P. Doyle, Michael R. Peterson, F. Ray Mouton, The Problem of Sexual Molestation by Roman Catholic Clergy (1985)
---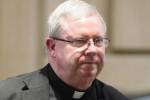 Week 4
April 16 – Monday [See also our trial page organized by person and topic.]
• Testimony of 'Timmy' Alleging Abuse by Rev. Stanley M. Gana
• Testimony of 'Brent' Alleging Abuse by Rev. Thomas J. Smith
• Testimony of 'Marty' Alleging Abuse by Rev. Francis X. Trauger
- Alleged Abuse Victim Tells of Efforts to Remove Priest, by Joseph A. Slobodzian, Philadelphia Inquirer (4/16/12) cache
- Ex-priest Testifies He Was Sexually Abused by a Priest in High School, by Maryclaire Dale, Associated Press (April 16, 2012) cache
- Prosecution Puts the Archdiocese of Philadelphia on Trial, by Ralph Cipriano, Priest Abuse Trial Blog (4/16/12)
>Brief Summary of Gana Case in 2005 Grand Jury Report
>Case Study of Gana in the 2005 Grand Jury Report, Including the Experience of 'Timmy' (pp. 80ff.)
>Case Study of Smith in the 2005 Grand Jury Report, Including the Experience of 'Brent' (p. 379)
>Case Study of Trauger in the 2005 Grand Jury Report, Including the Experience of 'Marty' (pp. 306-307)

April 17 – Tuesday [See also our trial page organized by person and topic.]
• Testimony of Detective James Dougherty Regarding Rev. Thomas J. Smith and the Smith File
• Judge Sarmina and Assistant DA Discuss Problem Regarding Material Witness Msgr. Michael Quirk
- DA Struggles to Get Church Judge to Testify, by Joseph A. Slobodzian and Michael Matza, Philadelphia Inquirer (4/17/12) cache
- Jurors Hear about Perverted Passion Play, by Ralph Cipriano, Priest Abuse Trial Blog (4/17/12) cache
- Priest-abuse Jury Hears about Bizarre Passion Play, by Maryclaire Dale, Associated Press (4/17/12) cache
- Church Judge Ordered to Testify at Priests' Trial, by Joseph A. Slobodzian and John P. Martin, Philadelphia Inquirer (4/20/12) cache
>Case Study of Smith in the 2005 Grand Jury Report

April 18 – Wednesday [See also our trial page organized by person and topic.]
• Testimony of 'John' Regarding Alleged Abuse by Rev. Stanley M. Gana
• Witness Says Gana Identified Bishop Michael Bransfield of the Wheeling-Charleston Diocese As an Abuser
- 'I Have an Emptiness Where My Soul Used to Be', by Ralph Cipriano, Priest Abuse Trial Blog (4/18/12) cache
- Diocese Calls US Clergy Abuse Trial a 'Circus', by Maryclaire Dale, Associated Press (4/18/12) cache
- A Statement from Bishop Michael J. Bransfield, on Diocese of Wheeling-Charleston website (April 19, 2012) cache
- Bishop Denies Witness' Abuse Allegations, by Joseph A. Slobodzian and John P. Martin, Philadelphia Inquirer (4/20/12) cache
- Bishop Denies Testimony Alleging He Abused Youth, by Jon Hurdle, New York Times (April 19, 2012) cache
- Assignment History of Bishop Michael J. Bransfield
>Case Study of Gana in the 2005 Grand Jury Report, Including Experience of 'John' (pp. 88 ff.)
>Notes of 'John' Regarding Lynn and Meeting with Nun in 1997 or 1998, from 2005 Grand Jury Report


April 19 – Thursday [See also our trial page organized by person and topic.]
• Reading of Testimony of Lynn from 2003 Grand Jury Regarding Abuse by Rev. Stanley M. Gana
• Testimony of Jack Rossiter, Investigator of Archdiocese's Attorney, Regarding Rev. James J. Brennan Begun, Then Suspended
- Msgr. Lynn on Investigation: 'The Case Fell through the Cracks', by Ralph Cipriano, Priest Abuse Trial Blog (4/19/12) cache
>What Lynn Told Grand Jury on Abuse, by Nancy Phillips, Craig R. McCoy, and John P. Martin, Philadelphia Inquirer (9/2/11) cache
>Brief Summary of Gana Case in 2005 Grand Jury Report
>Case Study of Gana in the 2005 Grand Jury Report
>Presentment Analysis of Lynn and Gana (pp. 31-33)
>Case Study of Furmanski in the 2005 Grand Jury Report with Account of Rossiter's Investigating Technique (pp. 355-57)

---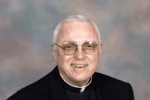 Week 5

- Week Five Begins in the Philly Abuse Trial, by Brian Roewe, National Catholic Reporter (4/23/12) cache

April 23 – Monday [See also our trial page organized by person and topic.]
• Discussion of Avery-Related Testimony Scheduled for Wednesday
• Testimony of Detective James Dougherty Regarding Rev. Peter J. Dunne and the Dunne File (90+ documents in two days)
• Testimony Regarding Rev. Thomas Wisniewski and the Wisniewski File
- Will Father Avery Be Hauled Back to Court in a Jump Suit? by Ralph Cipriano, Priest Abuse Trial Blog (4/23/12) cache
- Priest's Guilty Plea Throws Wrinkle into Philadelphia Sexual Abuse Trial, by Sarah Hoye, CNN (4/23/12) cache
- Guilty Former Priest a Focus of Child-Abuse Trial, by John P. Martin, Philadelphia Inquirer (4/23/12) cache
- Cardinal Bevilacqua Appointed a Known Pedophile As Assistant Pastor, by Ralph Cipriano, Priest Abuse Trial Blog (4/25/12) cache
- Trial: Priest Told of Attempted Seminary Gang Rape, by Maryclaire Dale, Associated Press (4/23/12) cache
- More Shocking Testimony in Philadelphia Priest Sex Abuse Case, by Tony Hanson, CBS Philly (4/23/12) cache
>Former Phila. Priest Pleads Guilty to Sex-Abuse Charge, by Amaris Elliott-Engel, Legal Intelligencer (3/23/12) cache
>Case Study of Dunne in the 2005 Grand Jury Report
>Four Documents from the Dunne File
>Case Study of Wisniewski in the 2005 Grand Jury Report

April 24 – Tuesday [See also our trial page organized by person and topic.]
• Discussion of Avery-Related Testimony Scheduled for Wednesday
• Testimony of Detective James Dougherty Regarding Rev. Peter J. Dunne and the Dunne File
- Will Father Avery Return to Court in a Jump Suit, Part 2, by Ralph Cipriano, Priest Abuse Trial Blog (4/24/12) cache
- Records: Archdiocese Ignored Warnings about 'Powder Keg' Pedophile, by John P. Martin, Philadelphia Inquirer (4/24/12) cache


April 25 – Wednesday [See also our trial page organized by person and topic.]
• Testimony of James Regarding Abuse by Rev. Edward V. Avery
• Testimony of Billy Regarding Abuse by Rev. Edward V. Avery and Rev. Charles Engelhardt
• Attorneys for Defendants Announced They Would Not Cross-Examine, to Avoid Jury's Learning That Avery Pled Guilty to Billy's Abuse
• Testimony Regarding Rev. Francis Giliberti and the Giliberti File
- Two Testify in Pillar of Priest Abuse Case, by John P. Martin and Joseph A. Slobodzian, Philadelphia Inquirer (4/26/12) cache
- 2 Abuse Victims Testify at Church Official's Trial, by Jon Hurdle, New York Times (4/26/12)
- Sex Abuse Victim: 'I Felt Betrayed', by Ralph Cipriano, Priest Abuse Trial Blog (4/26/12) cache
- No Return to the Courtroom for Father Avery, by Ralph Cipriano, Priest Abuse Trial Blog (4/26/12) cache
- Former Altar Boy Testifies of Sexual Abuse at Trial of Two Philadelphia Priests, by Sarah Hoye, CNN (4/26/12) cache
- Exaltar Boy Testifies about Sexual Abuse by Philadelphia Priests, by Dave Warner, The Reuters (4/25/12) cache
- 49-Year Old Doctor Testifies about Priest Abuse, by Maryclaire Dale, Associated Press (4/25/12) cache
>Accounts of James and Billy in 2011 Grand Jury Report (see pp. 18ff. and 13ff. respectively)
>Case Study of Giliberti in the 2005 Grand Jury Report

April 26 – Thursday [See also our trial page organized by person and topic.]
• Reading of Testimony of Lynn from 2003 Grand Jury Regarding Abuse by Rev. Stanley M. Gana
• Testimony of Detective James Dougherty Regarding Rev. David Sicoli and the Sicoli File
- Monsignor Lynn Takes the Witness Stand, by Ralph Cipriano, Priest Abuse Trial Blog (4/26/12) cache
- At Trial, Following a Defrocked Priest's 25-Year Trail, by John P. Martin, Philadelphia Inquirer (4/26/12) cache
>Brief Summary of Gana Case in 2005 Grand Jury Report
>Case Study of Gana in the 2005 Grand Jury Report
>Brief Summary of Sicoli Case in 2005 Grand Jury Report
>Case Study of Sicoli in 2005 Grand Jury Report
>Three Documents from Sicoli File Including 2004 Summary of Complaints Received during Lynn's Tenure


---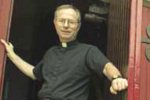 Week 6
April 30 – Monday [See also our trial page organized by person and topic.]
- Testimony of Msgr. Kevin Quirk, Reading the Transcript of the 2008 Church Trial of Rev. James J. Brennan Regarding Mark
• Testimony of 'Hugh' Alleging Abuse in the Early 1980s by Rev. David Sicoli
• Testimony of 'Frederick' Alleging Abuse in the Late 1970s by Rev. David Sicoli
- Priest Admitted Letting Teen Watch Porn, Share Bed, by John P. Martin and Joseph Slobodzian, Philadelphia Inquirer (5/1/12) cache
- Accuser in Philadelphia Priest Trial Withdrew 1 Complaint against Brennan, by Maryclaire Dale, Associated Press (4/30/12) cache
- Philly Trial Reveals Unreliability of Religions' Self-Policing Policies, by Maureen Paul Turlish, National Catholic Reporter (5/4/12) cache
- One Courtroom, Two Defendants and Cases Headed in Opposite Directions, by Ralph Cipriano, Priest Abuse Trial Blog (5/1/12) cache
- Pa. Accuser Unleashes Fury at Catholic Church, by Maryclaire Dale, Associated Press (4/30/12) cache
- Testimony: In 2008, Priest Admitted to Sleepover, Letting Teen Look at Porn, by Sarah Hoye, CNN (May 1, 2012) cache
>Account of Mark in 2011 Grand Jury Report (see pp. 31ff)
>Case Study of Sicoli in the 2005 Grand Jury Report, Including the Experience of 'Hugh' (pp. 205-207) and 'Frederick' (pp. 203-204)

May 1 – Tuesday [See also our trial page organized by person and topic.]
• Reading of Testimony of Lynn from 2003 Grand Jury Regarding Abuse by Rev. Sylwester Wiejata
• Prosecution decides not to show video of Bevilacqua deposition in court; Judge Sarmina doesn't allow Brennan's attorney to view it
- Story of 'Ladies Man' Priest Turned Molester Unfolds in Court, by Joseph A. Slobodzian, Philadelphia Inquirer (5/1/12) cache
- Another Episode of the Bumbling Monsignor on the Trail of a Predator Priest, by Ralph Cipriano, Priest Abuse Trial Blog (5/2/12) cache
- Hopes Dim for Cardinal Bevilacqua's Resurrection, by Ralph Cipriano, Priest Abuse Trial Blog (May 4, 2012) cache
>Cardinal Bevilacqua's Grand Jury Testimony (released 7/22/11)


May 2 – Wednesday [See also our trial page organized by person and topic.]
• Testimony of Detective James Dougherty Regarding Msgr. Michael C. Picard and the Picard File about Rev. Donald J. Mills
• Testimony of Msgr. Michael C. Picard
- Complaints about Fellow Cleric Led to Punishment for Bucks Priest, by Joseph A. Slobodzian, Philadelphia Inquirer (5/3/12) cache
- Trial Evidence: Philadelphia-Area Pastor Punished for Raising Concerns, by Maryclaire Dale, Associated Press (5/2/12) cache
- The Cardinal Sin: Disobeying the Big Guy, by Ralph Cipriano, Philadelphia Priest Abuse Trial Blog (5/3/12) cache


May 3 – Thursday [See also our trial page organized by person and topic.]
• Reading of Testimony of Lynn from 2003 Grand Jury Regarding Abuse by Rev. Sylwester Wiejata (continued)
• Testimony of Detective Joseph Walsh Regarding Rev. Nicholas Cudemo and the Cudemo File
- Pervert Priest Checks Out of Sex Clinic; Hits on Waitresses, by Ralph Cipriano, Priest Abuse Trial Blog (5/3/12) cache
- Lynn: Priest 'Needed Companionship', by Joseph A. Slobodzian, Philadelphia Inquirer (5/3/12) cache
- Documents in Priest Abuse Trial Charge Lynn Lied to Police, by Kristen Byrne, Fox Philly (5/4/12)
- Prosecutors Say Philadelphia Monsignor Lied to Police during 2001 Sex Abuse Probe, by Tony Hanson, CBS Philly (5/8/12) cache
>Brief Summary of Cudemo Case in 2005 Grand Jury Report
>Case Study of Cudemo in 2005 Grand Jury Report
>Letter from Cudemo Survivors to Bevilacqua in 1991, Recounting Their Experience with Lynn and Other Matters

---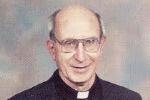 Week 7
May 7 – Monday [See also our trial page organized by person and topic.]
• Testimony of Mary Mignogno Regarding Rev. Robert L. Brennan (no relation to defendant Rev. James J. Brennan)
• Reading of Testimony of Lynn from 2003 Grand Jury Regarding His Lack of Training
• Testimony of 'Ian' Regarding Passion Play Directed by Rev. Thomas J. Smith
• Testimony of Archdiocese's Detective Jack Rossiter Regarding His Interview with Rev. James J. Brennan
- Catholic Official: Little Training for Abuse Probe, by Maryclaire Dale, WQOW (May 8, 2012) cache
- Former Teen 'Jesus' Talks about Being Abused in Passion Play, by Ralph Cipriano, Priest Abuse Trial Blog (5/7/12) cache
- Ex-FBI Agent: Priest's Accuser Told Truth, by John P. Martin, Philadelphia Inquirer (May 7, 2012) cache
- Ex-FBI Agent: Brennan Accused of Sexual Assault by Man with Money Problems, by Maryclaire Dale, Huffington Post (5/7/12) cache
- Ex-FBI Agent Tells about His Interview with Father Brennan, by Ralph Cipriano, Priest Abuse Trial Blog (5/7/12) cache
>Case Study of Rev. Robert L. Brennan in 2005 Grand Jury Report, Including (p. 412) the Surreptitious Transfer Mignogno Discusses
>What Lynn Told Grand Jury on Abuse, by Nancy Phillips, Craig R. McCoy, and John P. Martin, Philadelphia Inquirer (9/2/11) cache
>Sample of Lynn's Grand Jury Testimony Regarding His List and How He Dealt with Cannon Allegations
>Case Study of Smith in 2005 Grand Jury Report, Including the Experience of 'Ian' (pp. 373-75)
>Case Study of Furmanski in the 2005 Grand Jury Report with Account of Rossiter's Investigating Technique (pp. 355-57)

May 8 – Tuesday [See also our trial page organized by person and topic.]
• Discussion of Possible Trip to Carmelite Monastery for Testimony of Mother Superior Regarding Rev. Stanley M. Gana
• Discussion of Defense Lament That Gana and Rev. Nicholas Cudemo Are Not Relevant
• Testimony of Detective James Dougherty Regarding Rev. James J. Brennan and the James J. Brennan File (60+ docs in 2 days)
- Lynn's Response to Abuse Presented to Jurors, by John P. Martin and Joseph A. Slobodzian, Philadelphia Inquirer (5/8/12) cache
- Priest Seeks Spiritual Highs; Singing White Christmas to Chickens, by Ralph Cipriano, Priest Abuse Trial Blog (5/8/12) cache
- Cloistered Nuns' Testimony Sought in Philly Trial, by Maryclaire Dale, Associated Press (5/8/12) cache
- Did Lynn Mislead Cop about Sex-Abuse Accusations? by Joseph A. Slobodzian, Philadelphia Inquirer (5/8/12) cache
- Defense: Pa. Church Trial Veering Far from Charges, by Maryclaire Dale, Associated Press (May 8, 2012) cache
- Prosecutor Seeks Road Trip to Prove Monsignor Is a Liar, by Ralph Cipriano, Philadelphia Priest Abuse Trial Blog (5/8/12) cache

May 9 – Wednesday [See also our trial page organized by person and topic.]
• Testimony of Detective James Dougherty Regarding Rev. James J. Brennan and the James J. Brennan File (continued)
• Judge Sarmina Approved Prosecutors' Request to Take Testimony at Carmelite Monastery Regarding Rev. Stanley M. Gana
- Priest's Personnel File Had No Hints of Wrong Doing, by John P. Martin, Philadelphia Inquirer (5/9/12) cache
- Lawyer Questions Reason for Accused Priest's Leave, by Maryclaire Dale, Associated Press (5/9/12) cache
- Detective, Defense Lawyer Battle over the Soul of Father Brennan, by Ralph Cipriano, Priest Abuse Trial Blog (5/10/12) cache

May 10 – Thursday [See also our trial page organized by person and topic.]
• Testimony of 'Sister Irene' Regarding Alleged Abuse by Rev. Nicholas Cudemo and What Lynn Could Have Done
• Testimony of Louise Sullivan Regarding Safe in Which Lynn Memo Was Found
- Nun: Catholic Official Could Have Quit over Abuse, by Maryclaire Dale, Associated Press (5/10/12) cache
- Nun Calls out Monsignor Lynn, by Ralph Cipriano, Priest Abuse Trial Blog (5/11/12) cache
- At Clergy Trial, Focus Turns to Safe Full of Secrets, by John P. Martin, Philadelphia Inquirer (5/10/12) cache
>Brief Summary of Cudemo Case in 2005 Grand Jury Report
>Case Study of Cudemo in 2005 Grand Jury Report, Including the Experience of 'Sister Irene'
>Letter by 'Sister Irene' and Other Cudemo Survivors to Bevilacqua in 1991, Recounting Their Experience with Lynn and Other Matters


---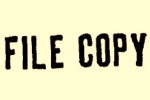 Week 8
May 14 – Monday [See also our trial page organized by person and topic.]
• Testimony of Timothy R. Coyne Regarding the List of Priests and Shredding Memo
• Testimony of Msgr. Timothy C. Senior Regarding the List of Priests and Shredding Memo
• Testimony of Rev. James Oliver Regarding the List of Priests and Shredding Memo
- Archdiocesan Lawyer: Church Leaders Lied to Me, by John P. Martin, Philadelphia Inquirer (5/14/12) cache
- Church Lawyer: Philly Cardinal, Aides Lied to Me, by Maryclaire Dale, Associated Press (5/14/12) cache
- Church Lawyer: "Somebody Lied to Me" about List, by Sarah Hoye, CNN (5/14/12) cache
- A Shredded Memo, a Dead Cardinal, and a Bunch of Liars, by Ralph Cipriano, Priest Abuse Trial Blog (5/14/12)
- Church Lawyer Testifies Cullen, Other Clergy Lied to Him, by Peter Hall, Morning Call (May 14, 2012) cache
- Priest-Abuse Files Kept behind Lock, Key, Alarms, by Maryclaire Dale, Associated Press (5/16/12) cache
>Lynn's List of Guilty and Accused Priests (2/18/94) from Prosecution Response (2/27/12) to Lynn Motion
>Molloy's Shredding Memo (2/22/94) from Lynn Motion to Dismiss (2/24/12)
>'Credible Evidence' Against 35 Priests, by Michael Rubinkam, Associated Press (2/23/02) cache
>Archdiocese Ousts Priests Who Victimized Children, by David O'Reilly, Philadelphia Inquirer (2/23/02)
>Philadelphia Archdiocese Dismisses Priests Accused of Abuse, by Michael Rubinkam, Associated Press (2/22/02)
>Cullen Had Secret List, by Peter Hall and Matt Assad, The Morning Call (3/3/12) cache
>Molloy Memos on Security Procedures for Secret Archive (June & July 1994)



May 15 – Tuesday [See also our trial page organized by person and topic.]
• Testimony of Detective Joseph Walsh Regarding Rev. Michael J. McCarthy and the McCarthy File
- 'Never Admit There Are Other Cases,' Msgr. Lynn Was Told, by John P. Martin, Philadelphia Inquirer (5/15/12) cache
- Philly Church Mum on Priest until Donor Complained, by Maryclaire Dale, San Antonio Express-News (May 15, 2012) cache
- Planning a Gay Cruise to Thailand? Call Father Mike, by Ralph Cipriano, Priest Abuse Trial Blog (5/15/12) cache
>Case Study of McCarthy in 2005 Grand Jury Report, Including Discussion of Donor's Complaint (p. 249)

May 16 – Wednesday [See also our trial page organized by person and topic.]
• Reading of Testimony of Lynn from 2003 Grand Jury Regarding His Training and Practice
• Testimony of Detective Joseph Walsh, Reading into the Record Notes from Molloy to Lynn and Versions of the Lynn List
- Secret Archives Deployed to Undercut Monsignor's Innocence, by Joseph A. Slobodzian, Philadelphia Inquirer (5/16/12) cache
- Priest-Abuse Files Kept behind Lock, Key, Alarms, by Maryclaire Dale, Associated Press (5/16/12) cache
- Monsignor Confesses He Wasn't Qualified to Be a Gumshoe, by Ralph Cipriano, Priest Abuse Trial Blog (5/16/12) cache
- Monsignor Lynn's 2004 Testimony before Grand Jury Presented in Court, by Tony Hanson, CBS Philly (5/16/12) cache
- After 8 Weeks, Prosecution Expected to Rest in Priest Abuse Trial, by Tony Hanson, CBS Philly (May 17, 2012) cache
>Excerpt from Transcript of Lynn's Grand Jury Testimony (2/27/04) pages 48-98
>Exhibits from Prosecution Filing, Regarding Destruction of Files (Ex. 2, 3, and 7) and Security Provisions for Secret Archives (Ex. 10)


May 17 – Thursday [See also our trial page organized by person and topic.]
• Testimony of Detective on Lynn List and Its Discovery
• Prosecution Rests Its Case
• Defense Moves to Dismiss
• Judge Sarmina Dismisses Conspiracy Count v. Lynn and Brennan
- Judge Dismisses Conspiracy Count against Monsignor, Priest, by John P. Martin, Philadelphia Inquirer (5/1712) cache
- Prosecution Train Goes off Tracks in Archdiocese Sex Abuse Case, by Priest Abuse Trial Blog, Ralph Cipriano (5/18/12) cache
- Prosecutor: Pa. Diocese 'Disgraceful', 'Criminal', by Maryclaire Dale, Associated Press (5/17/12) cache
- Prosecution Rests Case, by Jon Hurdle and Erik Eckholm, New York Times (5/18/12) cache
- What Did the Prosecution Prove about Monsignor Lynn? by Max Kennerly, Priest Abuse Trial Blog (5/19/12) cache
- Evidence in Clergy Abuse Trial Shows a Culture of Secrecy, by John P. Martin, Philadelphia Inquirer (5/20/12) cache
- Cardinal's Presence Felt at Pa. Church-Abuse Trial, by Maryclaire Dale, Associated Press (5/20/12) cache
- All the Cardinal's Men: Who Are These Guys? by Ralph Cipriano, Priest Abuse Trial Blog (May 20, 2012) cache
- Bishops Created a Committee to Hide Archives from Discovery, by Amaris Elliott-Engel, Legal Intelligencer (5/21/12) cache
>Exhibit 3 Regarding the Archives, from the Prosecution Response to Lynn's Motion to Dismiss


---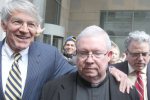 Week 9
May 22 – Tuesday [See also our trial page organized by person and topic.]
• Testimony of Msgr. Michael T. McCulken Regarding His Work Supporting Lynn in 1994-1997
- Testimony of Msgr. James D. Beisel Regarding His Work Supporting Lynn in 1993-1994
• Testimony of Msgr. Joseph Garvin Regarding Lynn's Position in Chain of Command
- Three Priests Testify for Defense in Clergy Sex-abuse Trial, by John P. Martin, Philadelphia Inquirer (5/21/12) cache
- Lynn Defense Calls Priests to Describe His Job, by John P. Martin and Joseph A. Slobodzian, Philadelphia Inquirer (5/23/12) cache
- Priest in Pa. Case: "You Don't Say No" to Cardinal, by Maryclaire Dale, Associated Press (5/22/12) cache
- Philadelphia Priest: Not Archdiocese's Policy to Tell Police about Abuse Reports, by Sarah Hoye, CNN (5/22/12) cache
- Defense Claims Monsignor Lynn at Bottom Rung of Hierarchy, by Ralph Cipriano, Priest Abuse Trial Blog (5/22/12) cache
>Analysis in the 2005 Grand Jury Report Regarding McCulken's Work with Lynn on Gana (pp. 93, 95); DePaoli (p. 270); F. Gallagher (p. 383); Shea (pp. 387-90); and R. Brennan (pp. 416-17)
>Two documents by McCulken Regarding Shea (1994) and Gana (1996)
>Analysis in the 2005 Grand Jury Report Regarding Biesel's Work with Lynn on Gausch (p. 122); Chambers (p. 234); and F. Gallagher (p. 382)

May 23 – Wednesday [See also our trial page organized by person and topic.]
• Testimony of Msgr. William J. Lynn and Cross-Examination
- Monsignor: 'I Thought I Was Helping Victims', by John P. Martin and Joseph A. Slobodzian, Philadelphia Inquirer (5/23/12) cache
- Lynn Takes the Witness Stand: 'Did My Best', by John P. Martin and Joseph A. Slobodzian, Philadelphia Inquirer (5/24/12) cache
- Monsignor: Cardinal Wanted Accusers Kept in Dark, by Maryclaire Dale, Associated Press (5/23/12) cache
- Church Official Testifies at His Philadelphia Trial, by Jon Hurdle, New York Times (5/24/12) cache
- Top Priest: 'Did Best I Could', by Peter Loftus, Wall Street Journal (5/24/12) cache
- Philadelphia Priest Takes Stand in His Own Defense, by Tony Hanson and Pat Ciarrocchi, CBS Philly (5/23/12) cache
- Accused Priest: 'I Was Helping Priests and Helping Victims As Best I Could', by Sarah Hoye, CNN (5/23/12) cache
- 'The Defense Calls Monsignor Lynn', by Ralph Cipriano, Priest Abuse Trial Blog (5/24/12) cache
- Priest Testifies He Always Put Interests of Children First, by Matthew Gambino, Catholic Standard & Times (5/29/12) cache
- Senior Priest Testifies in Own Defense at Sex Abuse Trial, by Dave Warner, Reuters (5/23/12) cache

May 24 – Thursday [See also our trial page organized by person and topic.]
• Cross-Examination of Msgr. William J. Lynn
- Monsignor's Response to DA Attack: 'I'm Not Perfect', by John P. Martin, Philadelphia Inquirer (5/24/12) cache
- Monsignor: I Didn't Put List of Predators in Safe, by Maryclaire Dale, Associated Press (5/24/12) cache
- Fire-Breathing Prosecutor Assails Lynn As Liar, by Ralph Cipriano, Priest Abuse Trial Blog (5/25/12) cache
- Lynn's Testimony Is a Losing Gamble, by Monica Yant Kinney, Philadelphia Inquirer (5/27/12) cache
- Gana Stayed in Church Because He Also Womanized: So, Not a 'Pure Pedophile', JD Journal (5/25/12) cache
- Did the Prosecution's 'Smoking Gun' Hit the Wrong Target? by Ralph Cipriano, Priest Abuse Trial Blog (5/27/12) cache


---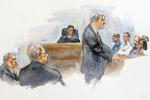 Week 10
May 29 – Tuesday [See also our trial page organized by person and topic.]
• Cross-Examination of Msgr. William J. Lynn
• Judge Sarmina Denies Motion to Dismiss Child Endangerment Counts
• Testimony of Character Witnesses Regarding Lynn and Brennan
• Defense Rests Its Case
- Defense Rests in Clergy Abuse Trial, by John P. Martin and Joseph A. Slobodzian, Philadelphia Inquirer (5/30/12) cache
- Pa. Monsignor Apologizes in Clergy-Abuse Case, by Maryclaire Dale, Associated Press (May 30, 2012) cache
- Big Mo Shifting As Defense Rests Case, by Ralph Cipriano, Priest Abuse Trial Blog (5/30/12) cache
May 30 – Wednesday [See also our trial page organized by person and topic.]
• Judge Sarmina Meets Privately with Prosecutors and Defense Attorneys Regarding Her Instructions to the Jury
- Judge, Lawyers Meet on Philadelphia Clergy Sex Abuse Case, by John P. Martin, Philadelphia Inquirer (5/30/12) cache

May 31 – Thursday [See also our trial page organized by person and topic.]
• Closing Arguments
- Closing Arguments: Lynn's Actions Brave, Shameful, by John P. Martin and Joseph A. Slobodzian, Philadelphia Inquirer (5/31/12) cache
- Cases Close for Philadelphia Diocese Official, by Erik Eckholm, New York Times (5/31/12) cache
- Pa. Priest-Abuse Case Could Reach Jury Friday, by Maryclaire Dale, Associated Press (5/31/12) cache
- Defense: Monsignor Not Liable for Sins of Church, by Maryclaire Dale, Associated Press (5/31/12) cache
- Catholic Abuse Case Going to Jury in Philadelphia, by Barbara Bradley Hagerty, NPR (5/31/12) cache
- Bevilacqua Also Facing a Verdict, by John P. Martin, Philadelphia Inquirer (6/3/12) cache


June 1 – Friday [See also our trial page organized by person and topic.]
• Judge Sarmina Gives Jury Instructions on Law and Charges
• Jury Deliberations Begin - Day 1
• Jury Asks Judge Sarmina to Review the Elements of the Crimes of Conspiracy and Child Endangerment
• Jury Requests 10 Exhibits Including:
• Shredding Memo and Gray Folder Containing Lynn List
• Personnel Files of Brennan and Avery
• Criminal Record of Mark, the Accuser of Brennan
- Jury Begins Deliberations in Landmark Trial, by Joseph A. Slobodzian and John P. Martin, Philadelphia Inquirer (6/1/12) cache
- Deliberations Start in Philly Priest-Abuse Trial, by Maryclaire Dale, Associated Press (6/1/12) cache
- Church Jury Returns Monday, Seeks 'Smoking Gun', Maryclaire Dale, Associated Press (6/1/12) cache
- Sex-Abuse Jury Digs into Details, by Joseph A. Slobodzian and John P. Martin, Philadelphia Inquirer (6/4/12) cache
>Lynn's List of Guilty and Accused Priests (2/18/94) from Prosecution Response (2/27/12) to Lynn Motion
>Molloy's Shredding Memo (2/22/94) from Lynn Motion to Dismiss (2/24/12)

---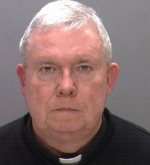 Week 11
June 4 – Monday [See also our trial page organized by person and topic.]
• Jury Deliberations Continue - Day 2
• Jury Asks for Definitions of Attempted Rape (Force or the Threat of Force) and Rape
• Jury Asks to See All the Trial Evidence Relating to Avery
• Judge Sarmina Confirms That Verdicts Must Be Returned at the Same Time, Not Piecemeal
• Jury Asks if a Conspiracy Involving Lynn Had to Include Avery AND Others in the Archdiocese
• Judge Sarmina, Prosecutors, and Defense Attorneys Discussed the Conspiracy Question Away from the Jury
• Judge Sarmina Instructs Jury That Avery Needn't Be a Co-Conspirator, but the Overt Act Required in Conspiracy Law Must Involve Him
- Jurors Ask about Rape, Conspiracy Charges, by John P. Martin and Joseph A. Slobodzian, Philadelphia Inquirer (6/4/12) cache
- Arguments over Charge in Philly Priest-Abuse Trial, by Maryclaire Dale, Associated Press (6/4/12) cache
- Jury in Sex Abuse Case Has Plenty of Questions, by Ralph Cipriano, Priest Abuse Trial Blog (June 4, 2012) cache


June 5 – Tuesday [See also our trial page organized by person and topic.]
• Jury Deliberations Continue - Day 3
• Jury Asks for Instruction on Child Endangerment Law and Statute of Limitations
• Judge Sarmina Instructed the Jury That Endangerment Entailed That Brennan Had Endangered Mark AND at Least One Other
• Jury Asks to See All the Trial Evidence Relating to Brennan
• Jury Asks for Definition of Circumstantial Evidence
- Jurors Ask for Guidance in Priest Sex-Abuse Case, by John P. Martin and Joseph A. Slobodzian, Philadelphia Inquirer (6/5/12) cache
- Disputes over 'and/or' Leave Jurors Confused and/or Frustrated, by Ralph Cipriano, Priest Abuse Trial Blog (6/5/12) cache
- The Church's Legal Tab: $11.6 Million in 2011-2012, by Ralph Cipriano, Priest Abuse Trial Blog (6/5/12) cache

June 6 – Wednesday [See also our trial page organized by person and topic.]
• Jury Deliberations Continue - Day 4
• Jury Asked What 'Agree' Means in a Conspiracy; Judge Sarmina Reread Her Definition, "a Common Understanding"
• Jury Asked Whether All Parties to a Conspiracy Must Know a Crime Is Being Committed? Judge Sarmina Answered "No"
• Jury Asked for Lynn's Yellow-Pad List of 13 Priests Whose Cases He Handled in First Two Years
• Jury Asked for Trial Evidence Relating to 13 Priests, Including: Cannon, Cudemo, DePaoli, Dunne, Gana, Sicoli, and Wisniewski
• Jury Asked for Definitions of 'Pedophile' and 'Ephebophile'; Judge Sarmina Declined Because the Terms Were Not Defined during Trial
• Jury Asked for Marker Board and Easel
- Jurors Ask: What's an 'Ephebophile'?, by John P. Martin and Joseph A. Slobodzian, Philadelphia Inquirer (6/6/12) cache
- Jury Asks for Marker Board and Easel, by Ralph Cipriano, Priest Abuse Trial Blog (6/7/12) cache
>One Document by Lynn about Cannon Was Included in the 2005 Grand Jury Report
>One Document Regarding Lynn and Cudemo Was Included in the 2005 Grand Jury Report
>One Document to Lynn Regarding Gana Was Included in the 2005 Grand Jury Report
>Brief Summaries in 2005 Grand Jury Report of Cudemo, Gana, and Sicoli Cases
>Case Studies in 2005 Grand Jury Report Regarding: Cannon, Cudemo, DePaoli, Dunne, Gana, Sicoli, and Wisnewski


June 7 – Thursday [See also our trial page organized by person and topic.]
• Jury Deliberations - Day 5
• Jury Asked for No Pieces of Evidence or Legal Guidance
- Jury Resumes Deliberations, by John Martin, Philadelphia Inquirer (6/11/12) cache
- Trying to Read the Tea Leaves in Priests' Trial, by John P. Martin, Philadelphia Inquirer (June 10, 2012) cache



---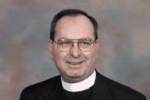 Week 12
June 11 – Monday [See also our trial page organized by person and topic.]
• Jury Deliberations Continue - Day 6
• Read-Back of Transcript of Brennan's Canonical Hearing Regarding Alleged Abuse of Mark
- A Jury Stuck on Father Brennan, by Ralph Cipriano, Priest Abuse Trial Blog (6/11/12) cache
- Philly Priest-Abuse Jury Rehears Church Trial, Associated Press (6/12/12) cache
- Day 6 of Deliberations, No Verdicts in Priest-Sex-Abuse Trial, Associated Press (6/11/12) cache

June 12 – Tuesday [See also our trial page organized by person and topic.]
• Jury Deliberations Continue - Day 7
• Jury Requests to Rehear the Testimony of:
• Mark, Who Accuses Brennan (see above for Mark's Testimony on April 4 and April 5)
• Mark's Mother (see above for the testimony of Mark's Mother on April 11)
• Jack Rossiter, Who Interviewed Brennan for the Archdiocese (see above for Rossiter's testimony on May 7)
• Billy, for Whose Abuse Avery Pleaded Guilty (see above for Billy's testimony on April 25)
- Defense Lawyer Voices Frustration As Jury Asks to Rehear Testimony, by John P. Martin, Philadelphia Inquirer (6/12/12) cache
- Jury in Philly Priest-abuse Case Returns Thursday, by Maryclaire Dale, Associated Press (6/12/12) cache
- Angry Lawyer Slams Judge Then Phone at Priest Abuse Trial, by Maryclaire Dale, NBC 10 (June 12, 2012) cache
- 'Read-Back Jury' Frustrates Judge, Lawyers, by Ralph Cipriano, Priest Abuse Trial Blog (6/12/12) cache


June 13 – Wednesday [See also our trial page organized by person and topic.]
• Jury Has the Day Off
• Judge Sarmina Discusses Jury's Requests with Prosecutors and Defense Attorneys
• Defense Attorneys Move to Ask the Jury the Status of the Deliberation
- Attorneys Squabble over Stalled Jury, by John P. Martin and Joseph A. Slobodzian, Philadelphia Inquirer (6/14/12) cache


June 14 – Thursday [See also our trial page organized by person and topic.]
• Jury Deliberations Continue - Day 8
• Judge Sarmina Rules Against Rehearing Testimony, Urges Jury to Rely on Memory, Rehearing Specific Passages Ruled Possible
• Judge Sarmina Rules Against Asking the Jury the Status of the Deliberation
• Brennan's Attorney Moves for Mistrial Because Mark's Testimony in Canonical Trial Was Read to Jury on Monday
• Judge Sarmina Denies Motion for a Mistrial: Full Transcript of the Canonical Trial Was Filed As an Exhibit
• Jurors Request Documents on Lynn's Handling of Complaint vs. Wisniewski in July 1992 (see April 23 of Trial)
- Judge Rules Jury Can't Rehear Testimony, by John P. Martin and Joseph A. Slobodzian, Philadelphia Inquirer (6/14/12) cache
- Eighth Day Ends with More Questions from Jury, by John P. Martin and Joseph A. Slobodzian, Philadelphia Inquirer (6/14/12) cache
- No Verdict on Day 8 of Pa. Priest-Abuse Talks, by Maryclaire Dale, Associated Press (6/14/12) cache
- Pa. Priest-abuse Jury Seeks Evidence on Both Defendants; Mistrial Denied, by Maryclaire Dale, Associated Press (6/14/12) cache
- Judge's Ruling Sets off Fireworks, by Ralph Cipriano, Priest Abuse Trial Blog (6/14/12) cache
>Case Study of Wisniewski and July 1992 Paper Trail, from 2005 Grand Jury Report (see April 23 of Trial)

June 15 – Friday [See also our trial page organized by person and topic.]
• Jury Deliberations Continue - Day 9
• Judge Sarmina Gives Jury New Instructions Regarding Intent, Conspiracy, and Child Endangerment
• Jury Asks for 10 Defense Exhibits, Including Floor Plan of the 10th Floor, Location of Lynn's Office for the Clergy
• Jury Asks for Letter Lynn Sent to Victim of Avery
• Jury Asks for Read-Back of May 29 Cross-Examination of Lynn Regarding Avery Assignment to St. Jerome and Confessions There
• Jury Hears Read-Back of May 29 Lynn Cross-Examination
- Nine Days and No Verdict in Trial, by Joseph A. Slobodzian and and John P. Martin, Philadelphia Inquirer (6/15/12) cache
- Judge Reverses Herself on Criminal Intent, by Ralph Cipriano, Priest Abuse Trial Blog (6/16/12) cache
- What's Hanging the Jury? by Ralph Cipriano, Philadelphia Priest Abuse Trial Blog (6/16/12) cache



---
Week 13
June 18 – Monday [See also our trial page organized by person and topic.]
• Jury Deliberations Continue - Day 10
• Jury Asked for No Pieces of Evidence or Legal Guidance
- Day 10 Without a Verdict, by Ralph Cipriano, Priest Abuse Trial Blog (6/18/12)
June 19 – Tuesday [See also our trial page organized by person and topic.]
• Jury Deliberations Continue - Day 11
• Jury Asked for No Pieces of Evidence or Legal Guidance
- Jury Resumes Deliberating, by John P. Martin and Joseph A. Slobodzian, Philadelphia Inquirer (6/19/12)
- Day 11 without a Verdict As Rumors Abound about a Deadlocked Jury, by Ralph Cipriano, Priest Abuse Trial Blog (6/19/12) cache

June 20 – Wednesday [See also our trial page organized by person and topic.]
• Jury Deliberations Continue - Day 12
• Jury Reported That They Could Reach a Verdict on Only One Count and Were Hung on the Others
• Judge Sarmina Asked Them to Keep Working, Offered to Help, and Rejected a Motion for a Mistrial
- 'Hung' Jury Told to Keep Trying, by John P. Martin and Joseph A. Slobodzian, Philadelphia Inquirer (6/20/12)
- Jury Hung on Most Charges in Pa. Priest Abuse Case, by Maryclaire Dale, Associated Press (6/20/12)
- Hung Jury - Time for the Dynamite Charge? by Max Kennerly, Philadelphia Priest Abuse Trial Blog (6/20/12) cache
- If the Jury Remains Deadlocked, Should the D.A. Retry the Case? by Ralph Cipriano, Priest Abuse Trial Blog (6/21/12)
June 22 – Friday [See also our trial page organized by person and topic.]
• Jury Deliberations Concluded and Verdicts Were Rendered
• Jury Convicted Lynn of One Count of Child Endangerment
• Jury Acquitted Lynn of the Conspiracy Charge and Another Child Endangerment Charge
• Jury Was Hung on the Charges against Brennan, and Judge Sarmina Declared a Mistrial on Those Charges
• Judge Sarmina Revoked Lynn's Bail, and He Was Taken to a Holding Cell
- Lynn Convicted on 1 Count, by John P. Martin and Joseph A. Slobodzian, Philadelphia Inquirer (6/22/12) cache [with frontpage PDF]
- The Clergy Sex-Abuse Investigation and Trial, Philadelphia Inquirer (6/22/12) cache
- Cardinal's Aide Is Found Guilty, by Jon Hurdle and Erik Eckholm, New York Times (6/22/12) cache [with frontpage PDF]
- Monsignor Convicted for Covering Up Abuse Claims, by Maryclaire Dale, Associated Press (6/23/12)
- High-Ranking Priest Guilty on One Count in Child Sex Abuse Case, by Susan Candiotti and Sarah Hoye, CNN (6/22/12) cache
- High-Level Catholic Priest Is Convicted, by Steve Eder et al., Wall Street Journal, June 22, 2012 cache [with frontpage PDF]
- Monsignor William Lynn Convicted in Landmark Catholic Sex Abuse Case, by David Gibson, Religion News Service (6/22/12) cache
- Guilty Verdict in Philadelphia a First in Sex Abuse Cases, by Brian Roewe, National Catholic Reporter (6/22/12)
- Pa. Priest Case Points Up Conscience vs. Obedience, by Maryclaire Dale, Associated Press (6/23/12)




---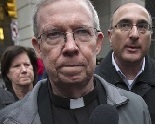 Further Developments
- Unanimous Opinion, Superior Court of Pennsylvania (12/26/13)
- Philadelphia Monsignor's Conviction Overturned in Cover-Up of Sexual Abuse, by Erik Eckholm and Steven Yaccino, New York Times (12/26/13)