Jury begins deliberations in landmark Philadelphia priest sex-abuse trial
By Joseph A. Slobodzian and John P. Martin
Philadelphia Inquirer
June 1, 2012

http://www.philly.com/philly/news/religion/20120602_Judge_charges_jury_in_Philadelphia_priest_sex-abuse_trial.html
Jurors on Friday began deliberating charges in the landmark conspiracy and sex-abuse trial involving Archdiocese of Philadelphia priests.
The seven men and five women got the case around noon, after more than an hour of instructions from Philadelphia Common Pleas Court Judge M. Teresa Sarmina. She excused six alternate jurors but cautioned two that they could be recalled during deliberations.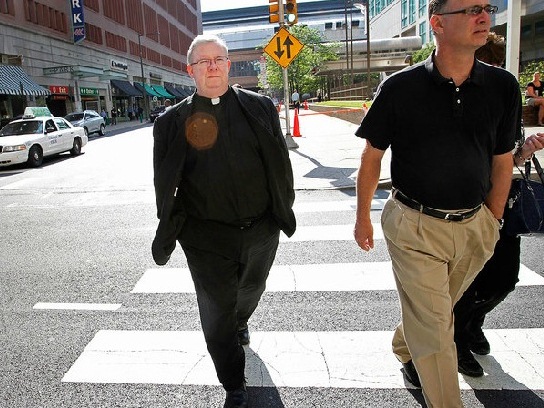 Monsignor William J. Lynn arrives at the Criminal Justice Center in Philadelphia on Friday. He is charged with covering up the abuse of minors by Catholic priests. Alejandro A. Alvarez / Staff Photographer
With the courtroom doors locked, Sarmina explained for the panel the law and the charges against Msgr. William J. Lynn and the Rev. James J. Brennan. Jurors will be asked to sift through almost 11 weeks of evidence, including nearly 2,000 records, many of which documented decades of abuse by priests.
"You did hear many horrible things in this case," the judge said, citing testimony from nearly two dozen alleged abuse victims. "But you are not here to decide the crimes against them."
As archdiocesan secretary for clergy from 1992 to 2004, Lynn, 61, was responsible for investigating allegations of priests' sexually abusing minors. He is the first church official in the country to be criminally charged for his supervisory role over wayward priests. He is charged with conspiracy and two counts of child endangerment.
Brennan, 48, is charged with the attempted rape of a 14-year-old boy in 1996 while the teen — Brennan was friends with the boy's parents — spent the night at the priest's West Chester apartment.
Prosecutors have argued that Lynn moved accused priests around to different parishes, enabling them to prey upon other children. Lynn, who testified in his own defense, denied the allegations and said his actions were limited by his official role; he said only Cardinal Anthony J. Bevilacqua had the power to remove or transfer priests.
Brennan did not testify but denied the charges, and his lawyer argued that nothing improper had occurred between Brennan and the teen.
Contact Joseph A. Slobodzian at 215-854-2985, jslobodzian@phillynews.com, or follow on Twitter @JoeSlobo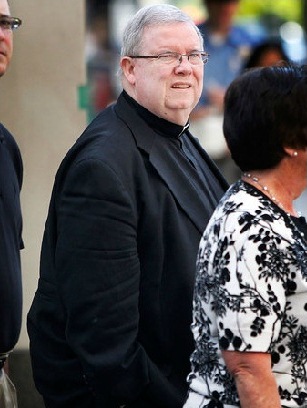 Monsignor William J. Lynn arrives at the Criminal Justice Center in Philadelphia on Friday. He is charged with covering up the abuse of minors by Catholic priests. Alejandro A. Alvarez / Staff Photographer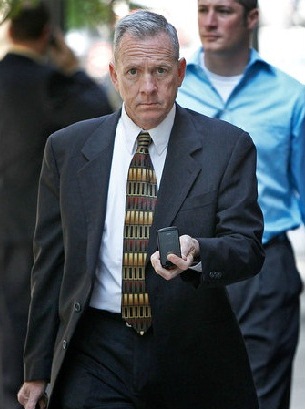 The Rev. James Brennan arrives at the Criminal Justice Center in Philadelphia on Friday morning. He is charged with attempted rape of a minor. Alejandro A. Alvarez / Staff Photographer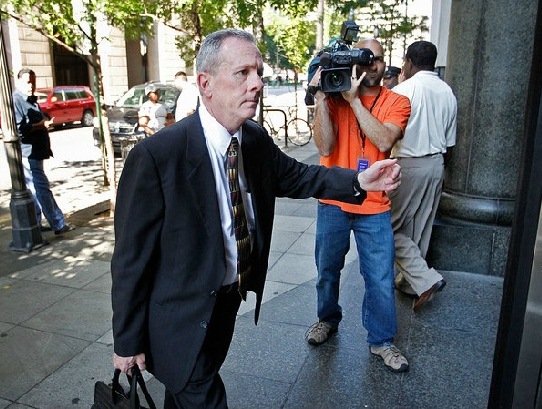 The Rev. James Brennan arrives at the Criminal Justice Center in Philadelphia on Friday morning. He is charged with attempted rape of a minor. Alejandro A. Alvarez / Staff Photographer