Four Current and Former Catholic Priests Ordered to Trial on Sex Abuse Charges
By David O'Reilly and Nancy Phillips
Philadelphia Inquirer
March 26, 2011

http://articles.philly.com/2011-03-26/news/29192508_1_defrocked-priest-catholic-priests-preliminary-hearing
Four current and former Catholic priests are headed to trial after a judge ruled Friday there was sufficient evidence of sex abuse, conspiracy, and child endangement for the case against them to proceed.
In a two-hour session punctuated by angry outbursts from some of the lawyers, as well as from the bench, Common Pleas Court Judge Renee Cardwell Hughes turned down defense requests for a preliminary hearing at which the defendants could have confronted their accusers in open court.

The stage now is set for a legal battle that would be, in part, nationally unprecedented.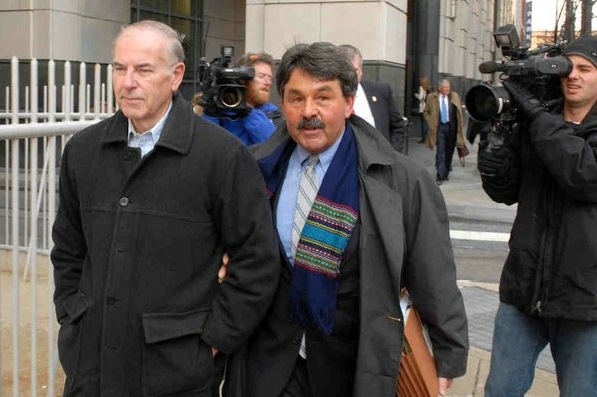 Rev. Charles Engelhardt (left), with attorney Michael McGovern, leaves the Criminal Justice Center after being ordered to trial. Tom Gralish / Staff Photographer
Msgr. William J. Lynn - accused of conspiring with three priests who allegedly raped or sodomized two altar boys in the mid-1990s - is the first member of the Roman Catholic hierarchy in the United States to be charged with child endangerment.
Prosecutors allege that Lynn, as Cardinal Anthony Bevilacqua's secretary for clergy from 1992 to 2004, put children "in harm's way" by recommending that known abusers continue in ministry in the Archdiocese of Philadelphia. Many, they say, were sent to parishes where the priests had "not only access to children, but also extraordinary power and influence over them and their families."
The Rev. James Brennan, the Rev. Charles Engelhardt, and a defrocked priest, Edward Avery, also were held for trial, as was Bernard Shero, a former parochial school teacher charged with raping one of the boys.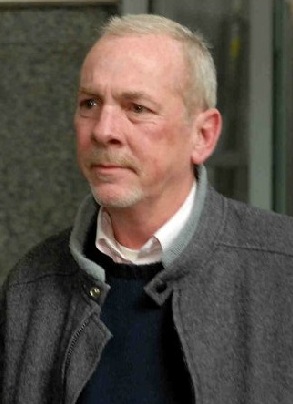 [Rev. James Brennan]
Through their lawyers, the men have denied the crimes.
Because a grand jury recommended the charges after reviewing exhaustive evidence, Hughes said there was no need for a preliminary hearing to determine whether a trial was warranted.
"This is so patently unfair!" shouted Michael McGovern, Engelhardt's lawyer. Shortly afterward, in a softer voice, he said, "I just want a preliminary hearing, Judge."
"I heard you, baby, and you're not getting it," Hughes replied.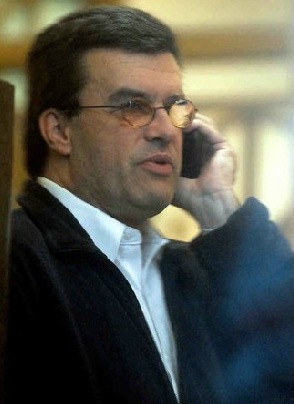 [Mr. Bernard Shero]
As McGovern continued to protest, she told him, "You need to shut up," and loudly ordered him to sit.
Citing the "extraordinary amount" of media attention to the case, Hughes imposed a gag order and barred the lawyers and defendants from talking to reporters until at least April 15, when the men are expected to formally plead not guilty.
"There are to be no more interviews with anyone," the judge said, noting that some lawyers and defendants had made radio and television appearances.