St. Mary's New Pastor Takes Time for the Sun

By Tonya Smith-King
The Jackson Sun [Jackson TN]
August 30, 2006

http://www.jacksonsun.com/apps/pbcs.dll/article?AID=/20060830/NEWS01/608300312/1002

The Rev. Thomas Kirk has taken up the reins as pastor of St. Mary's Catholic Church in Jackson and St. John's in Brownsville in the wake of the former pastor's resignation last week.

Kirk celebrated his first Mass as St. Mary's new pastor Saturday afternoon.

The former pastor, the Rev. Richard Mickey, had served at St. Mary's for a little more than two years. Mickey cited personal reasons and a pending lawsuit accusing him of sexual abuse when he resigned. Two brothers have accused Mickey of abusing them in 1980 when they were students at Bishop Byrne High School in Memphis. Mickey worked there as a counselor at the time. No trial date has been set.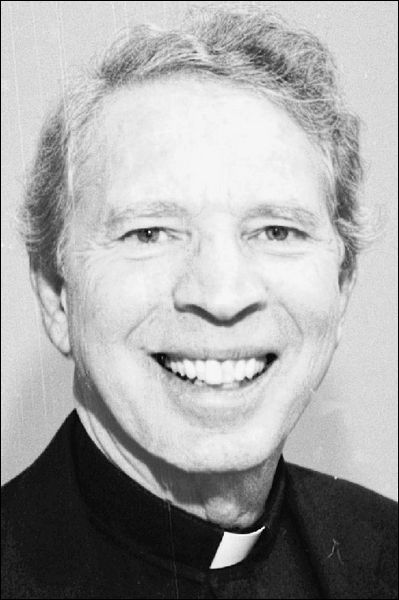 Thomas Kirk
About Kirk
Name: The Rev. Thomas Kirk

Age: 62 (will be 63 in October)

Occupation: Pastor of St. Mary's Catholic Church in Jackson

Education: He has a bachelor's degree in scholastic philosophy from St. Bernard Seminary in Cullman, Ala., and a master's of divinity degree from St. Mary's Seminary and University in Baltimore.

Family: Has four brothers and three sisters.


Kirk comes to St. Mary's in Jackson from another St. Mary's - the Catholic church in Savannah - where he was pastor for six years. Before that, he worked for five different Catholic churches in Memphis over a 31-year period.

Kirk's cousin, the Rev. Al Kirk, was a former pastor at St. Mary's in Jackson for 17 years. The church moved from its downtown location to its present one off the U.S. 45 Bypass during the Rev. Al Kirk's tenure.

Thomas Kirk comes from a Knoxville family of five boys and three girls. His brother, the Rev. John Kirk, is also a priest and is stationed at Franklin's St. Philip Catholic Church.

St. Mary's now serves more than 1,000 families. Kirk estimated St. John's has about 45 families.

Thomas Kirk sat down with The Jackson Sun recently to address several questions concerning his new appointment.

Question: How do you plan to help the church move forward with their pastor's resigning?

Answer: It has been a difficult time for the people of St. Mary's, really for several years, even preceding the coming here of Father Mickey. The matter with Father Mickey would be much more drawing of public attention.

The people here are very, very loving. They are devoted to their faith and to this great church.

It's not a good idea to dwell on flaws and failures or faults, and that can block the love of God. That can really inhibit people's advancing in holiness and life; and, being the church of peace and being the church where people can grow, (the) principal work of the minister, preacher, priest is prayer and ministry of the Word.

The pastor also has to see to the pastoral care. He needs to know the people and become a part of their lives. He needs to know that there is good religious education on all levels. The pastor needs to make sure of the moral and spiritual foundation of the people, and that's fortunately what the two of us priests here can really be fully given to because there is such a good, strong staff ... Father Anthony Onyekwe from Nigeria is the associate pastor. Father Anthony has been at St. Mary's for two years, and the people love him very much.

Q: So, you're saying the way to move forward is the Word?

A: That's right. The sacred liturgy, the Mass is our center and our very source of everything that we do. That's where Christ himself forms his people. ... So, Christ is really the head and the source of the grace and life of this church and every Catholic church.

Q: Other than that (helping church members move forward), what are your goals for the church?

A: Let me say, ecumenically, the Catholic Church looks to engage in dialogue and cooperation with the other churches for aid to the needy, for the work of justice and peace, and we recognized there are many elements and endowments of the church in our fellow churches.

So, I welcome, and I know St. Mary's has a history of ecumenical activity and participation.

Q: I had a question along those lines actually. Do you think there's a perception by the public that there's a lot of sexual abuse in the (Catholic) Church, and how do you deal with that, especially in Jackson, with your predecessor resigning amid allegations?

A: As we hear from time to time, (in) virtually every field and profession and within families, you have these terrible abuses. A lot of families quietly carry this very sad and tragic fact. ... When especially people identify with the (Catholic) Church, would be when clergy or church staff come under these allegations. It tends to attract more attention just by the fact that it is the Catholic Church.

Then, also, priests are under the law or vow of celibacy, which presumes the most pure, chaste and upright of life, and so the scandal would be more shocking as a result. I think in all sincerity I'm perfectly confident that the Catholic Church in the United Sates and in this diocese of Memphis and West Tennessee has gone to great lengths to secure the safety and protection of children and youth.

All our personnel, both employed and volunteer, who work with children and youth have to submit to background checks, and there's a training that's required for these same persons.

Q: I don't know if you've addressed how you deal with that as far as the public is concerned, as far as trying to work with the community in that ecumenical sense?

A: Probably not. Priests will feel some self-consciousness about what may be perceptions by the fact they're Catholic priests because of these incidents or even the mere allegations of them. But you just have to assure that you know who you are and you live up to that, which the vast majority of our priests do.

I think in time the air will clear for Father Mickey. I've known him a long time, in fact, since he was ordained. He's recognized in many ways as a very fine priest, and he himself has said that through this suffering, he feels it will make him an even better priest.

Q: You mentioned the new pope. I was going to ask you if you had a wish list that you could present to the new pope, what would be on it? What would you want to see him address?

A: He comes from Germany, and Western Europe has by and large abandoned the Catholic faith. It's a Catholic continent, but secularism, materialism, even atheism have taken over the culture. That's what I hope to see, what I pray for, is the re-evangelization of Europe and much of Western civilization of which America is a part.

The United States has a strong church tradition among all the Christian bodies, and we sure need to guard and preserve our Christian heritage and help lead the West in that respect. This is all the more incumbent upon us as we're very conscious now of the Christian world and the Muslim faith.

Of course, closer to home, (I want) the Holy Father's immense sanctity and learning to be communicated to his own flock and the universal Church and really people of all faiths. I think the peoples of the world kind of look to the Holy Father to give guidance, encouragement in efforts toward respect for every human life, the dignity of the human person, regardless of nationality, race or faith. ...

I'd mentioned earlier about respect for every human life, and that very critically applies at the origin of human life by one husband and one wife. We're currently experiencing a lot of experimentation around already conceived human lives and advocacy groups to use those same human lives as means for, hope for, major cures, but the issue remains you're dealing with a human being. Now, we also have to recognize that we've long been in a culture of contraception for some several generations now, and that's opened the door onto wholesale abortions, broken marriages, promiscuity, a lot of sexual misbehavior and to the point of even denying the institution of marriage.

That comes from the creation and is very clear there in the Book of Genesis. Man is not just a product of evolution but has a God-given, unique dignity. God creates a new soul with every human body conceived. If you take evolution too far, you really lower the proper place of man, and that's a lot of what is taught in the sciences and academia. The Catholic Church has clear and very contemporary and traditional teachings on all these critical life issues that can fall off the radar screen but are drastically consequential for this entire culture.

Q: Anything else that you would want people to know about you or that you would want to say?

A: It will be good to get to know Jackson a good deal more. Of course, I have a great respect for the gifts of the people of this St. Mary's Church.

Visit jacksonsun.com and share your thoughts.

- Tonya Smith-King, 425-9680 or tsmithking@jacksonsun.com