Religious Leader's Capture a Relief to Alleged Victims

By Daphne Bramham
Edmonton Sun [Canada]
August 30, 2006

http://www.canada.com/edmontonjournal/news/story.html?
id=6853379b-420e-43cc-9cd9-d8d5940f3bb5&k=80473

Vancouver - The arrest of fundamentalist Mormon leader Warren Jeffs Monday night near Las Vegas was a fluke.

Nevada Highway Patrol officers couldn't read the temporary licence on the maroon Cadillac Escalade so they pulled it over. Inside was the prophet of the Fundamentalist Church of Jesus Christ of Latter Day Saints (FLDS), chowing down on a salad. Jeffs is on the FBI's 10 Most Wanted list along with Osama bin Laden.

In the SUV with Jeffs were his brother, Isaac Steve Jeffs, and one of Warren's wives, 33-year-old Naomi Jeffs, who at 17 became a plural wife to Warren's father, Rulon, the previous prophet who died in September 2002.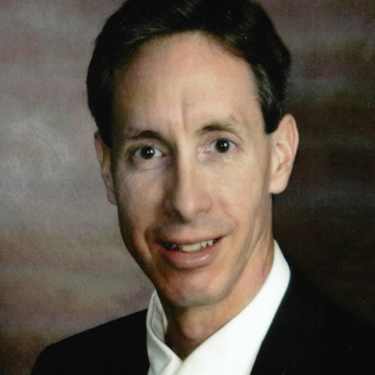 Jeffs is shown in this December 2005 file photo supplied by an unidentified member of his FLDS church on Thursday, April 20, 2006, in Hildale, Utah. The fugitive leader of a polygamist Mormon sect has been arrested in southern Nevada, the FBI said Tuesday.
Photo by The AP File


Warren Jeffs, 50, had been on the run for nearly two years. He's wanted for fleeing prosecution on sex charges in both Arizona and Utah related to his arranging and performing marriages between under-age girls and older men.

As serious as the charges are against Jeffs, they wouldn't normally have landed him on the most-wanted list. He's there because the attorneys-general of Utah, Arizona and British Columbia believe Jeffs has done many worse things while exercising complete control over more than 12,000 or so followers in Utah, Arizona, Idaho, Colorado, Texas, Mexico and Bountiful, B.C.

"The arrest is a major step toward ending Jeffs's tyrannical rule," Arizona Attorney-General Terry Goddard said Tuesday. "He showed flagrant disregard for subpoenas and arrest warrants and told his followers that the law didn't apply to him."

B.C. Attorney-General Wally Oppal said it was encouraging.

"Jeffs has been wanted down there for many of the same offences that the investigations are ongoing in Bountiful "by RCMP" so from that perspective it might be a positive omen for us in our province."

What Goddard, Oppal and Utah Attorney-General Mark Shurtleff hope is that Jeffs's arrest will embolden followers to report what is believed to be systemic sexual, physical and emotional abuse within FLDS communities.

"We hear about sexual exploitation," Oppal said. "We hear about 60-year-old guys having babies with 16- or 15-year-old girls. That's a matter of some concern to me. We need to get "the victims" before the authorities so we can stop this."

Shurtleff said some of Jeffs's more fanatical followers are likely to view the arrest as just another step toward his eventual martyrdom. But he says: "I think more will see it as another crack in his persona that the prophet can be arrested and handcuffed and taken to court even though he told them he would never be caught."

The attorneys-general and Canadian activist Debbie Palmer were all relieved that the arrest was made so easily. Palmer, who left Bountiful in 1988 after having been assigned as a plural wife to three different men, said there had been concerns that the FBI might try to forcibly take Jeffs at his compound in Eldorado, sparking another debacle like Waco, Texas, where members of the Branch Davidian cult were killed when their leader David Koresh resisted arrest. There was also a concern Jeffs might instruct his followers to commit mass suicide as 900 of Jim Jones's people did in 1978 in Guyana, South America.

There remain lingering fears about what happens next. Jeffs has told followers in both countries that if he is arrested, the government will have him killed in jail and has demanded his bishops and lieutenants pledge an oath to avenge his death by spilling the blood of the perpetrators.

Carolyn Jessop isn't that concerned about potential avengers.

Jessop fled Colorado City and an abusive relationship with one of Jeffs's top lieutenants in 2003 with her eight children in tow. Her ex-husband, Merril Jessop, now controls the FLDS's 2,000-acre walled compound in Texas.

"There are some diehards in the community who will continue to try to follow the rules. But it is very different living without some maniac standing over you with a whip telling you not to go to a movie. If there are no consequences to going to a movie, then people are going to start doing that. They're going to start doing other things as well," she said in an interview from Salt Lake City.

But Jeffs's arrest is only a small step forward.

The federal court is expected to decide later this week whether Jeffs will be tried first in Arizona or Utah. Shurtleff is pushing hard for it to be Utah, arguing that its case is stronger because of "a really brave victim."

The argument in Arizona's favour is that just last month it got a conviction against one of Jeffs's followers on sex-related charges. A second sex-assault case against an FLDS member is in recess. But on Tuesday, a third against Randolph Barlow was thrown into confusion after the key witness a 20-year-old woman who was 16 when she was forced into a polygamous marriage with Barlow refused to answer any questions.

Shurtleff admitted that prosecuting Jeffs won't be easy and there's no guarantee that witnesses won't be intimidated into not testifying.

He's also concerned that regardless of where Jeffs is tried first, his bail is increased from the current $500,000. Shurtleff is concerned that Jeffs who was arrested with $50,000 cash might have little trouble raising that.

In the meantime, it's not clear who will fill the void left by such a powerful, autocratic leader.

Jessop doubts Jeffs had appointed even a puppet successor.

"The original plan is that the earth would come to an end, the wicked would be destroyed and the most righteous would be lifted up. From prison, I don't know what "Jeffs" will be able to do. But he generally sees himself as invincible."

But among those who might try to step into the leadership vacuum is Winston Blackmore, who is the spiritual leader to about 700 of Bountiful's 1,200 people and clusters of others in Idaho and a few in Colorado City. Just last month, he dedicated a monument in Colorado City to the FLDS men who were arrested in 1953 in a mass raid by Arizona police.

One of the first things Jeffs did after succeeding his father as prophet was to excommunicate Blackmore. The affable, charming former bishop of Bountiful is often described by FLDS girls as being like a rock star. He has more than 20 wives and 103 children, is one of the men being investigated by the RCMP for having impregnated under-age girls and assigned girls under 18 to marry older men.

In the United States, Jessop's ex-husband Merril, 70, already controls the Eldorado compound.

Another possible leader is Wendell Nielsen, who lives in Colorado City. Jessop says the successful businessman is charismatic and has real leadership abilities, but is also smart enough to stay below the radar of police looking for others to charge.

But for Jessop, the biggest concern isn't what happens in court or who succeeds Jeffs. It's that with Jeffs's arrest, the media, the public and politicians will think the problem of these polygamous communities is solved.

"This is a culture not a cult that got people off a college campus and brainwashed them. These are people who know nothing else. They have never lived a normal life," Jessop said.

"The governments have to begin to address a problem that for 50 years they have ignored. They need to prosecute crimes in polygamous relationships, the domestic violence, the child abuse. They need to make sure the children are educated in public schools in mainstream society. . . They need to prosecute welfare fraud."

Hopefully, her words will be heard above the din of self-congratulation, fear-mongering and calls for long prison terms.

dbramham@png.canwest.com