No Prosecution for Ex Bishop Casey

RTE News [Ireland]
August 29, 2006

http://www.rte.ie/news/2006/0829/caseye.html

The former Bishop of Galway, Dr Eamonn Casey, is not to be prosecuted following investigation by gardaí into allegations made against him by a Limerick-born woman.

The allegations of alleged sexual abuse are believed to date back to the time when he was serving as a priest in Limerick.

In a statement, the Catholic Communications Office said the Director of Public Prosecutions had decided not to proceed with the case against Dr Casey.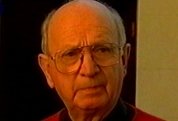 Eamonn Casey
No case over woman's claims


Eamonn Casey resigned in 1992 following the revelation that he had fathered a child whose mother was the US divorcee Annie Murphy.