Hornbuckle Jury Still Deliberating

By Traci Shurley and Melody McDonald
Star-Telegram
August 22, 2006

http://www.dfw.com/mld/dfw/news/15333033.htm

Fort Worth -- Jurors in the Rev. Terry Hornbuckle's trial returned to the courtroom around 3:30 p.m. Tuesday, after 30 hours of deliberations, with a verdict.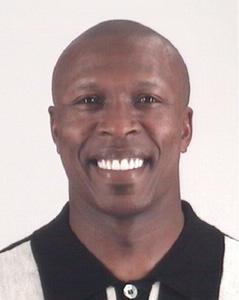 Terry Hornbuckle


The verdict was not immediately announced. The judge typically gives attorneys and other personnel time to return to the courtroom before reading it.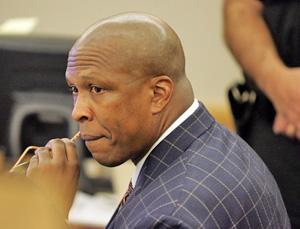 Terry Hornbuckle


Jurors deliberated for more than four days on three charges of sexual assault involving three different women.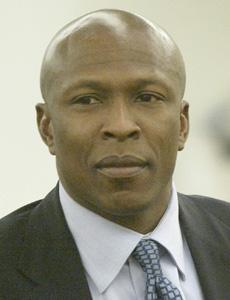 Terry Hornbuckle


Defense attorneys for the charismatic Arlington pastor say he was an adulterer, but did not rape the women. If convicted, he could face up to 20 years in prison on each charge.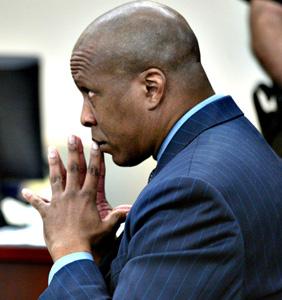 Terry Hornbuckle


Jurors had sent out no fewer than 40 notes asking for evidence and portions of testimony.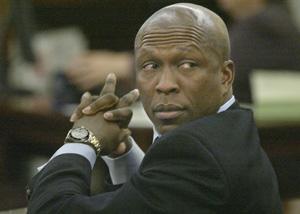 Terry Hornbuckle


State district Judge Scott Wisch, who is presiding over Hornbuckle's case, and the attorneys for both sides say this is the longest they've seen a jury deliberate.

The Hornbuckle case is one of the highest profile sexual assault trials in recent Tarrant County history.

Sexual assault can be more difficult to prove than murder, making it hard to compare cases. However, here is a sampling of some high-profile murder cases and how long deliberations took in the guilt or innocence phase:


Chante Jawan Mallard – the woman who drove home with Gregory Biggs, a homeless man, lodged in her windshield and left him to die in her garage – was found guilty of murder in less than an hour. She was sentenced to 50 years in prison.


Richard Lee Franks, accused of kidnapping 6-year-old Opal Jo Jennings in 1999, was tried twice. The first time, a mistrial was declared after 13 hours of deliberations when jurors deadlocked and could not reach a decision. In his retrial, jurors deliberated 16 hours over two days before finding Franks guilty of aggravated kidnapping. Franks, a convicted child molester, was sentenced to life in prison. Jennings' skeletal remains were found in January 2004, less than 10 miles from the Saginaw home where she was abducted.


Laverne Pratt, accused of fatally stabbing 14-year-old Lan Bui at the Haltom City apartment complex where they both lived, was acquitted of capital murder after five hours of deliberations.


Stephen Dale Barbee – the man who killed Lisa Underwood, who was eight months pregnant, and her 7-year-old son, Jayden – was found guilty of capital murder in one hour and 20 minutes. He received the death penalty. Barbee thought Underwood was pregnant with his child. A post-mortem paternity test proved he wasn't.


In what is commonly referred to as the Texas cadet slaying, David Graham – convicted of capital murder in the death of Adrianne Jones – was found guilty in 8½ hours over two days. Graham, a former U.S. Air Force Academy cadet, was sentenced to life in prison. Jurors convicted his former fiancee, Diana Zamora, in nearly seven hours over two days. Zamora, a former U.S. Naval Academy midshipman, is also serving a life sentence.


Traci Shurley, (817) 548-5494
tshurley@star-telegram.com

Melody McDonald, (817) 390-7386
mjmcdonald@star-telegram.com