Two Suburban Priests Removed from Parish
New Allegations of Sexual Assault

By Kevin Roy
ABC 7 [Chicago IL]
August 21, 2006

http://abclocal.go.com/wls/story?section=local&id=4483009

August 21, 2006 (last updated 9:49 p.m.) - A new allegation of sexual abuse leads to the removal of two priests from a suburban church. The Archdiocese of Chicago is investigating.

Arriving for mass Monday night, many parishioners were stunned to learn that two priests at San Juan Diego church in Arlington Heights are under investigation for sexual abuse.

"It is, because he's a really, really nice guy," said Luis Vargas, parishioner.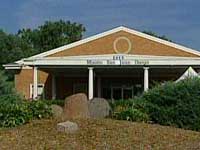 "They think if he knew about it -- he's a priest, he should have said something about it," said Larissa Aguerro, parishioner.

The incident allegedly happened at a town home in Palatine where the two priests lived. The alleged victim, a 26-year-old man, told staff at a nearby hospital on August 7th he wanted to make a report of criminal sexual assault, police said. But so far, Palatine police have not filed any charges.

In a statement, the archdiocese says Father Juan Sanchez-Espinoza has been placed on administrative leave. He is accused of adult sexual assault.

The archdiocese says Father Moises Marin, pastor, has been "asked to voluntarily absent himself from the parish." He allegedly knew about the incident but didn't do anything about it.

Their removal -- without being charged -- is a direct result of the case of Father Daniel McCormack, who was charged with sexually abusing five boys. Cardinal Francis George was criticized for leaving McCormack in place while the criminal investigation was ongoing.

On Monday night, SNAP -- the Survivors Network of those Abused by Priests -- cautions that it's too soon to be applauding the archdiocese now.

"It's hard to say whether there's been an improvement or this is a P-R maneuver...than a turn of position in the Archdiocese," said Barbara Blaine, SNAP president.

Palatine police said their investigation remains open. An administrator at the church said Father Juan Sanchez-Espinoza will not be returning to the parish, but whether Father Marin is ever allowed to return depends on the outcome of the archdiocese investigation.