Another Possible Case of Abuse in Church

Fox 28 [Chicago IL]
August 21, 2006

http://www.fox28.com/News/index.php?ID=3140

The Archdiocese of Chicago says it's investigating an allegation of sexual assault that's resulted in the removal of two Roman Catholic priests from a suburban church.

One priest was asked to "voluntarily" go. The other was placed on administrative leave.

Palatine police say personnel at a nearby hospital reported on August 7th that a 26-year-old man there wished to make a criminal sexual assault report. The man told detectives he'd been sexually assaulted while visiting the Palatine home of two church officials.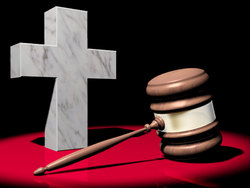 Archdiocese spokeswoman Susan Burritt says only the priest placed on leave is accused of assaulting the man. The other priest was pastor of the church and so responsible for whatever happens in its rectory.

The accused priest met with investigators and was released without being charged.