Family of Slain Man Sues Bishops, Church Officials

WCCO
August 8, 2006

http://wcco.com/local/local_story_220122959.html

(AP) Milwaukee, Wis. The family of a man believed to have been killed by a Roman Catholic priest in Hudson filed a civil lawsuit Tuesday against nearly 200 bishops and other church officials, asking them to disclose the names of abusive priests.

The lawsuit against bishops throughout the country and the United States Catholic Conference of Bishops was filed in St. Croix County Circuit Court by relatives of Daniel O'Connell. He was shot and killed Feb. 5, 2002, at the O'Connell Family Funeral Home in Hudson along with an employee, James Ellison.

"We're finishing a job Dan started," said Janet O'Connell, Daniel O'Connell's mother.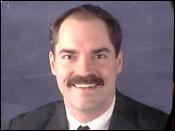 Dan O'Connell
Photo by CBS


St. Croix County Circuit Judge Eric Lundell ruled last October that there was probable cause that the Rev. Ryan Erickson shot the two men. Erickson hanged himself in December 2004 in Hurley, just days after police questioned him in the slayings.

St. Croix County District Attorney Eric Johnson has said evidence suggested O'Connell learned the priest was sexually abusing someone, was providing alcohol to minors, or both.

Jeffrey Anderson, the St. Paul, Minn.,-based attorney for the family, said it was not seeking monetary damages.

"We're not looking for money, we're looking for people," said Thomas O'Connell Sr., Daniel's father.

The claim seeks to prevent clergy sex abuse by forcing the church hierarchy to disclose the names and locations of abusive priests.