Price of Justice
A Paedophile Priest's Abuse of Young Boys at a School for the Deaf 30 Years Ago Has Triggered a Massive Compensation Claim against the Catholic Church in Leeds

By Paul Robinson
Leeds Today [United Kingdom]
August 8, 2006

http://www.leedstoday.net/ViewArticle2.aspx?SectionID=39&ArticleID=1680591

HE held a position of trust with vulnerable youngsters looking for kindness as they grew up in an intimidating world of silence.

But behind Father Neil Gallanagh's respectable facade lay a desire for twisted sexual kicks which spelt grave danger for children in his care during the 1970s.

The indignities they suffered at his hands at St John's School for the Deaf, in Boston Spa, near Wetherby, Leeds, would remain a secret for three long decades.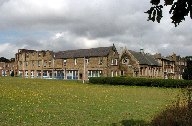 TRUST BETRAYED: Gallanagh, below, was resident chaplain at St John's School for rhe Deaf in Boston Spa where he abused youngsters. He received a six-month suspended prison sentence last year


Last year, though, the law finally caught up with Gallanagh when a number of his victims – now grown men in their 40s – found the courage to expose his evil actions.

The 75-year-old retired priest was given a six-month suspended prison sentence after pleading guilty to indecently assaulting two teenage boarders at the school between 1975 and 1980.

The story does not end there, however.

Today it emerged that the fall-out from the scandal could end up costing the Catholic Diocese of Leeds several hundred thousand pounds.

Eight men who claim they were abused by Gallanagh as boys at St John's are jointly suing the Diocese, accusing it of "wilful neglect".

It is thought they could each be awarded as much as £50,000 if their case is successful. One said today: "How could the Church have allowed this to happen?

Action


"This man ruined many people's lives, including mine."

The group action is being led by David Greenwood, a solicitor with Dewsbury-based law firm Jordans.

He said: "Our firm was approached after the court case against Neil Gallanagh.

"His victims were not happy with the outcome and still believe there is a need for further justice."

Leeds Crown Court heard last year how one teenage pupil was groped by Gallanagh in a changing room during a school visit to swimming baths in Wetherby.

The second victim was an altar boy whose bottom the priest stroked over his clothes while they were together in a vestry.

In addition to his suspended sentence, Gallanagh was placed on the sex offenders' register for seven years and banned from unsupervised contact with persons under the age of 16.

A total of 11 additional charges, involving five other boys under 16 – including an 11-year-old – were left on file at the conclusion of the trial.

The Recorder of Leeds, Norman Jones QC, told Gallanagh: "You were a priest in the Roman Catholic Church and, more particularly you were a priest at a school where the pupils were deaf and dumb.

"You were in a position of considerable authority where they were concerned and you had imposed on you the trust of looking after them.

"On two occasions you permitted yourself to touch them inappropriately and, as is reflected in your admissions to the court, with a sexual motivation."

The judge also said, however, that Gallanagh's guilty plea, age and recent ill health meant a jail sentence would be inappropriate.

That decision provoked criticism from child abuse victims' group Phoenix Survivors.

Its founder, Shy Keenan, said: "His (Gallanagh's] broken trust was more serious because the children were deaf.

"They don't have as much protection – the more challenged they are, the harder it becomes and there are no deaf signs for sexual abuse."

Gallanagh left his post as resident chaplain at the school in or around 1980 and became parish priest of St Mary's, in Horsforth.

He was also based for a time at St Patrick's, on New York Road, just outside Leeds city centre.

Following his retirement, he had a flat and a £4,600-a-year pension provided by the Church.

Experiences

His crimes at St John's only came to light when one alleged victim spoke to his GP and a second attended a reunion party and talked with other former pupils about his experiences.

A spokesman for the Leeds Diocese told the Yorkshire Evening Post he was aware a claim for compensation had been lodged, but was unable to comment on it as the matter was in the hands of lawyers.

The spokesman did say, though, that the two bishops and the vicar-general from the period were now dead, while written records were "scant".

He went on: "The Diocese has co-operated fully when approached by statutory authorities in regard to historical cases."

• Did you know Gallanagh during his time at the school? Contact the Yorkshire Evening Post newsdesk on 0113 2388376.
paul.robinsons@ypn.co.uk