$1.4 Million Settles Suit with Ex-Priest
Anchorage: Five Men All Said They Were Abused by Father Murphy

By Julia O'Malley
Anchorage Daily News
August 4, 2006

http://www.adn.com/news/alaska/crime/story/8039253p-7932236c.html

Five men who say they were abused as minors by Frank Murphy, a former Anchorage Catholic priest, will share a settlement of close to $1.4 million, according to John Manly, one of their attorneys.

"What this settlement means is the archdiocese acknowledges Father Murphy did it," said Manly, who is based in California. "He grievously harmed these men when they were children."

The suit was filed last year against Murphy, the Anchorage Archdiocese, the Boston Archdiocese and the Missionary Society of St. James the Apostle. The parties came to an agreement last week, and Archbishop Roger Schwietz apologized to the men, Manly said.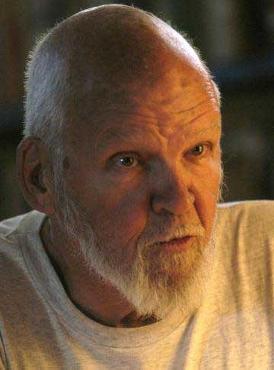 Murphy now runs a guest ranch and retreat in New Mexico. He paid for part of the settlement, attorneys said.
Photo by Jake Schoelkopf


Jim Gorski, lawyer for the Anchorage Archdiocese, confirmed an agreement had been reached but had few other comments.

"I hope everybody can move forward," he said.

The archdiocese will make a statement about the settlement once all paperwork has been filed, likely toward the end of the month, according to Charlotte Davenport, with the Archdiocese of Anchorage.

Murphy was a popular, charismatic, Boston-born priest who came to Anchorage in the 1960s. He suddenly vanished from the scene in 1985, just as then-Archbishop Francis Hurley learned the police were investigating him for sexual misconduct. At the time, Hurley told parishioners that Murphy was undergoing alcoholism treatments. Murphy ended up in Boston, working as a hospital chaplain, but was forced into retirement in 1995 when his past began catching up with him.

In court documents, the victims weren't named but include at least one person who previously charged Murphy with molesting him as a teenager and who went to the police in 1984.

Two plaintiffs in the suit said Murphy rubbed a lubricant over their nude bodies to help slide them into a weather balloon, according to the complaint filed. Back in 1964, Murphy told the boys of a plan to put them in the balloons, fill the balloons with helium, and let the boys float down the street in the Fur Rondy parade, according to earlier published accounts.

Murphy had oral sex with another of the plaintiffs, took nude pictures of him and showed him pornography, according to the complaint. A fourth plaintiff said the former Anchorage priest performed oral sex on him when he was 12.

The last complaint was from a man who said the priest fondled him in 1981, when he was 15.

"You got a 21-year span of time represented by these five plaintiffs," said Anchorage attorney Ken Roosa, who also represented the victims.

"This is long overdue," Manly said.

The Anchorage Archdiocese, the Boston Archdiocese, and Missionary Society of St. James the Apostle, a reform organization for problem priests, were named in the suit for the part they played in covering up the known abuse and shifting Murphy to Anchorage, Roosa said.

"They knew Murphy had problems before he ever came to Alaska," Roosa said of the Anchorage Archdiocese.

Murphy has admitted publicly to inappropriate acts with young men in Anchorage and expressed regret. He now runs a guest ranch and retreat near Cuba, N.M. He paid for part of the settlement, Manly said.

A call to Murphy's ranch wasn't returned.

Daily News reporter Julia O'Malley can be reached at jomalley@adn.com or 257-4325.