Retired Priest Guilty of Sexually Abusing Girls

The Hamilton Spectator [Canada]
August 4, 2006

http://www.hamiltonspectator.com/NASApp/cs/ContentServer?pagename=hamilton/Layout/
Article_Type1&c=Article&cid=1154641813065&call_pageid=1020420665036&col=1112101662670

A retired southwestern Ontario priest admitted in court that he sexually abused dozens of young girls between 1954 and 1985. Charles Sylvestre, who pleaded guilty to 47 of 61 sex abuse charges, will be sentenced Oct. 6.

All the victims were between nine and 14 at the time of the assaults. Sylvestre used candy to lure young girls to sit on his lap while he fondled their breasts and genitalia. The assaults occurred when he was a priest with various parishes in Chatham, Pain Court, Sarnia, London and Windsor.

Defence lawyer Andrew Bradie said Sylvestre, 83, doesn't even remember some of his offences, although "he acknowledges what happened."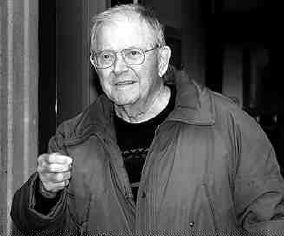 Retired priest Charles Sylvestre found guilty of sexual abuse.
Photo by The Canadian Press


After the guilty plea was entered, a spokesman for the diocese said Bishop Ronald Fabbro apologizes for the failure of the church to protect the victims and will address parishioners Sunday at mass at St. Ursula's Catholic Church in Chatham.

Carol Ann Mieras, one of several victims whose names are not under a publication ban, said she's still frustrated with organizations that did nothing when she approached them about the assault.

"My issue is less with him (Sylvestre) as an individual because he is just a sick man," Mieras said yesterday.

"My issue is more with all of the people that protected him and allowed it to happen for decades."