Former Minister Faces Laundry List of Allegations

NBC 5i
August 2, 2006

http://www.nbc5i.com/news/9611823/detail.html

Fort Worth, Texas -- Court documents list additional allegations against a former Arlington minister who goes on trial Wednesday for sexual assault. The documents reveal that at least 18 women claim improprieties against Terry Hornbuckle, who was known to his followers as a bishop.

The judge has slapped a gag order on all participants in the criminal case and many court documents are sealed, but a public document that prosecutors filed last month lists 50 extraneous offenses against Hornbuckle that the state intends to introduce at trial.

Hornbuckle faces six counts of sexual assault against five women. Three have filed civil lawsuits.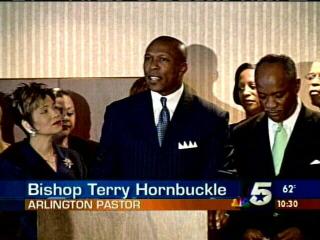 March 2005 Bishop Terry Hornbuckle spoke publicly in response to allegations that he sexually assaulted three women who attended his church, Agape Christian Fellowship.


"They put their trust in the bishop of their church, and that trust was abused in the grossest possible sense," one plaintiff's lawyer, G. Lee Finley, said.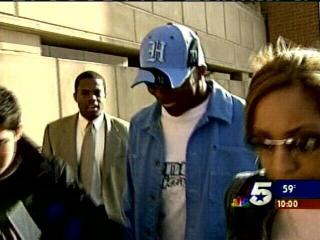 "First of all let me say this: I am here today to share with you that I am unequivocably [sic] and emphatically innocent of all of these charges," said Hornbuckle.


One woman claims Hornbuckle lured her to a Grand Prairie motel and raped her in his truck.


Police also said they found between 1 and 4 grams of methamphetamines in his car at the time of his arrest.


Two others claim he drugged them before raping them.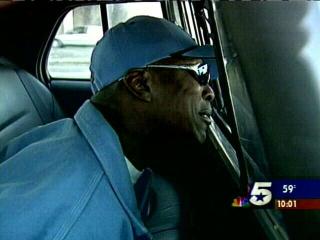 "I say this to you, and to my church family and to my family that I know that our day in court will come ... I have confidence in our legal system and I have confidence in my legal council that my innocence will be proven," said Hornbuckle.


"Where it gets them to a point where they're not able to give consent one way or the other," prosecutor Betty Arvin said.

The court records obtained by NBC 5 show that prosecutors have a laundry list of allegations including:

• 11 sexual assaults against at least 6 victims while Hornbuckle carried herpes
• Two separate claims of improper sexual contact
• Three claims of sexual harassment
• A total of 18 women claiming improprieties
• Three extramarital relationships
• Two claims of retaliation or tampering with witnesses
• Two assaults on family members
• Violating terms of pre-trial release during 19 days in 2005
• Using drugs or alcohol
• Tampering with witnesses and with his ankle monitor

Hornbuckle is in jail awaiting the trial.

At the Arlington church that struggles to survive the scandal, Hornbuckle held a press conference last year during which he said he was "unequivocably [sic] and emphatically innocent of all these charges."