Church Employee Charged with Child Sexual Assault

News 8 [Austin TX]
August 1, 2006

http://www.news8austin.com/content/your_news/default.asp?ArID=167779

The Minister of Education at Great Hills Baptist Church is facing a charge of sexual assault to a child.

Jerry Dale Carver, 51, was arrested at his home Monday night. Police say he picked up a 15-year-old boy at a bus stop at Parmer and Metric on July 25.

Police say when Carver engaged in inappropriate conversation and physical contact, the boy tried to get out of the car. But investigators say Carver drove him to a park called The Quarries off of MoPac in Northwest Austin, where he sexually assaulted the boy then drove him home.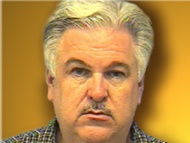 Jerry Dale Carver


Police believe there may be additional victims. They're asking parents who observe a change in the behavior of their child to contact the Child Abuse tip line at (512) 974-6880.

Carver has been released on $20,000 bond.

Sexual assault of a child is a second degree felony and carries with it a punishment of two to 20 years in prison.