D.A. Defends Recent Decision to Probe Diocese

By Martin Espinoza mespinoza@pressdemocrat.com
The Press Democrat [Santa Rosa CA]
July 29, 2006

http://www1.pressdemocrat.com/apps/pbcs.dll/article?
AID=/20060729/NEWS/607290303/1033/NEWS01

Sonoma County District Attorney Stephan Passalacqua said Friday his decision to investigate Catholic officials for possible violation of sex abuse reporting laws was not an about-face, but a natural evolution of the case against fugitive priest Xavier Ochoa.

"After the Ochoa matter was evaluated, then and only then did we make a request to have the Sheriff's Department investigate the mandatory reporting matter," said Passalacqua, interviewed at his Santa Rosa office.

The Rev. Xavier Ochoa, a Sonoma priest now believed to be in Mexico, is accused of 10 felony counts and one misdemeanor count of child sex abuse involving three males.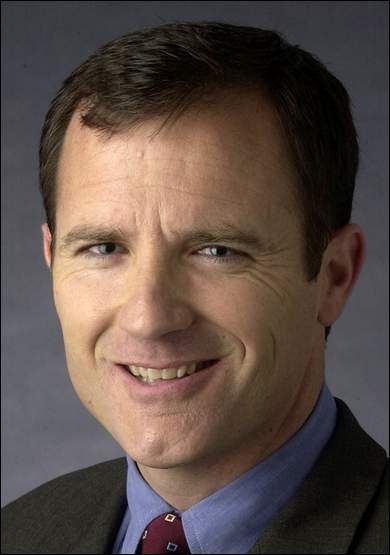 A Santa Rosa Diocese lawyer reported abuse allegations in a fax to Child Protective Services three days after Ochoa admitted sexual improprieties to Bishop Daniel Walsh and other church officials. A day later, the diocese sent the information to the Sheriff's Department.

Church critics say the delay gave Ochoa time to flee to Mexico.

State Penal Code Section 11166 requires priests and others to report child sexual abuse "immediately or as soon as practicably possible by telephone" and follow up by fax or e-mail within 36 hours.

In a statement to the media in late June, Passalacqua said Bishop Daniel Walsh "did come forward in a fairly expedient fashion." But new information about the case prompted the district attorney to take a closer look, he said.

"When I made that comment, I was not aware of all the factors that have surfaced since then," Passalacqua said.

Earlier this week, a federal arrest warrant was issued for Ochoa for unlawful flight to avoid prosecution. The warrant paves the way for U.S. marshals to work with Mexican police to locate and apprehend Ochoa.

Passalacqua would not respond to specific questions about the investigation into the timing of the church's reporting on Ochoa, nor would he offer his legal interpretation of the state penal code on mandatory reporting of child abuse.

Passalacqua said he had not received the crime report from the Sheriff's Department. Sheriff's Sgt. Dennis O'Leary said this week the report was near completion.

"We've gathered all the information necessary to document the mandated reporting issue with Bishop Walsh, and we anticipate that the case will be forwarded to the District Attorney's Office in the near future," O'Leary said.

Passalacqua noted that violation of the mandatory reporting law is a misdemeanor - punishable by a maximum of six months in jail and a $1,000 fine - and that those with a clean record are eligible for Project Intercept, a pretrial adult diversion program.

"Everyone facing misdemeanor charges is eligible for the program unless they have a criminal background or the particular charges involve the use of force or violence," he said.

Asked if he was leaning toward such a path for Bishop Walsh or other Santa Rosa Diocese officials, he said: "I'm not saying anything. I'm just giving you the process."

Assistant District Attorney Christine Cook said prosecutions for violating mandatory reporting laws are uncommon.

"In recent memory, I'm not aware of a mandatory report law violation being filed, whether it be a delayed or utter failure to report," she said.

Passalacqua, who said he is a Catholic, insisted there will be no special treatment in the case.

"The law does not discriminate - no matter what your position in society," he said. "We will closely evaluate this case in the same manner, irrespective of whether the person is a bishop, a rabbi, a Baptist preacher or an atheist."