A Question of Trust

By Chris Coneybeer
BBC News [United Kingdom]
July 28, 2006

http://news.bbc.co.uk/2/hi/uk_news/england/hampshire/5222562.stm

On Friday, a former church minister who pleaded guilty to 35 counts of child abuse, including two charges of raping an 11-year-old boy, was jailed for life.

So, who can you trust?

That is the question many people found themselves asking after the revelations of one of the biggest sex abuse scandals of recent times.

Simon Thomas, 44, was a minister of the United Reformed Church, well known and well respected in the New Forest town of Hythe in Hampshire. He was also a husband and father of four.

Above suspicion, he was what is known as a "responsible adult", someone who is allowed to supervise or look after groups of children.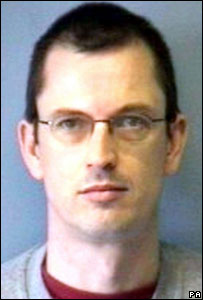 A judge said Thomas must serve a minimum of eight years in jail



Used chatrooms

He preached at the United Reformed Church in Hythe for a decade, successfully raising the profile of the church, increasing the number of services, creating links with other faiths and being the inspiration behind the rebuilding of the church, which is presently under way.

But behind the scenes, there was a dark side to his character.

He surfed internet chatrooms to track down his young victims. He groomed them for his sexual gratification, sometimes persuading them to commit acts of indecency on webcams and sometimes persuading them to meet him.

When he met his victims in person, he sexually abused them. In the worst case he raped an 11-year-old boy twice.

The internet gave him the means to pursue the dark side of his life. But it was the computer that ultimately helped convict him.

Judge Jeremy Burford QC said Thomas must serve a minimum of eight years before he is eligible for parole.

Thomas kept detailed records of his contacts, a spreadsheet with the names of those he had contacted around the UK. More than 300 were children.

Yet for years, no one suspected.

Not alone

The 44-year-old was a high profile pillar of the community. Above all, he was trusted by those he worked with, his friends and his family. He was a minister of the church, a respected local figure, husband and father.

Thomas is not alone. But the search for people like him is intensifying.

In Hampshire, the paedophile investigation unit is actively pursuing predatory paedophiles. The police officers involved are doing it by going online themselves.

They pose as children in chatrooms, setting traps. Paedophiles tempted to arrange meetings with them are in for a nasty surprise.

They in turn will find it increasingly difficult to know just who to trust.