End of the Innocence?

By Todd Baucher
WTAP [West Virginia]
July 22, 2006

http://www.wtap.com/news/headlines/3402641.html

Like a lot of us, Rev. Bill Thomas of Vienna Baptist Church surprised and saddened at the apparent turn of events surrounding the Reverand Jeffrey Nolte.

Reverand Nolte, who used to be pastor of the nearby Sand Hill United Methodist Church, is accused of having sexual intercourse with the minor between 1999 and 2003.

"It bothers me first of all that a child's innocence has been robbed from him," Rev. Thomas says. "And for the rest of their life, they will carry the scar or the residue of this behavior with them."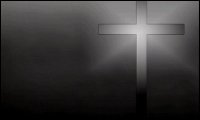 For now, at least, the victim is known only as "D.W.". But Reverand Nolte isn't allowed to see him...or anyone else under 18.

"One of the conditions of Mr. Nolte's bond," says Wood County Prosecutor Ginny Conley, "is that he not have any contact with minors."

Rev. Thomas has counseled the young victims of sex crimes. He says youngsters often don't want to tell others about what has happened...at least not in the open.

"You trust your pastor," Rev. Thomas says. "And when something inappropriate happens, and that trust is broken, it is so surprising, so shocking to them, that sometimes they're so disoriented they don't know how to respond, and certainly how to report."

But he says the lesson of this, and other similar cases, is that youngsters need to notify adults of the offense, and parents and other adults to listen. He also cautions such crimes are not confined to the clergy.

"It's also heinous when a school teacher or any other person of trust is involved in a situation like this."

It should be pointed out that Rev. Nolte has been charged with, but not yet convicted of a crime.

Again, Rev. Nolte is charged with five counts, including three counts of sexual abuse by a custodian.