Deacon Gets Year in Sex Case

By Christie Wilson
Honolulu Advertiser
July 21, 2006

http://www.honoluluadvertiser.com/apps/pbcs.dll/article?
AID=/20060721/NEWS0103/607210356/1001/NEWS

WAILUKU, Maui — Catholic deacon James "Ron" Gonsalves was sentenced yesterday to a year in jail and 20 years of probation on 62 counts of sexually assaulting a boy over the course of three years.

Acting 2nd Circuit Judge Rhonda Loo agreed to punish Gonsalves, 69, under a special "expedited sentencing program" available in cases of "intrafamily" sexual assault if the offender admits guilt and cooperates with authorities. Gonsalves is distantly related to the victim, who was 12 when the crimes began in 2002.

The assaults occurred at Gonsalves' home and at St. Ann Church in Waihe'e, where he had been serving as administrator since 1999, and continued until June 2005.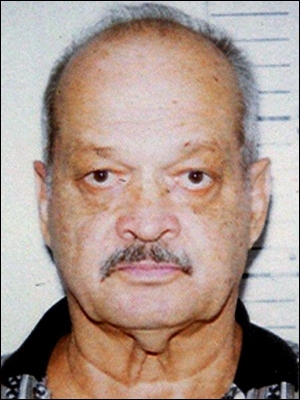 James "Ron" Gonsalves


Deputy prosecutor Robert Rivera did not object to the "expedited" sentence proposed in the plea agreement, saying he had met numerous times with the boy's family, who agreed it was "in the best interest of the victim." The boy's court-appointed guardian concurred, Rivera said.

Before delivering the sentence, Loo said Gonsalves' actions shattered the "web of trust" woven between himself, his family, the victim, St. Ann parishioners and the community at large. She said many people looked up to the church leader because of his position of power and trust.

Parishioners had credited Gonsalves with reviving the small parish by establishing new programs that attracted overflow attendance and conducting fund-raising that pulled the church out of debt. Loo referred to the ongoing support the former church leader had received even after pleading guilty to the sexual abuse, saying at least 30 to 40 letters were submitted on his behalf.

"That's the face they see. The face they don't see is the sexual predator," Loo said.

She said Gonsalves clearly crossed a boundary, but that "it appears from all the people who support you that you will not cross that boundary again. That's how much faith and hope they have in you. ... It was a horrible path to take, and it destroyed, harmed, many, many lives."

Outside the hearing, Rivera said "there were a lot of big names" who submitted letters supporting Gonsalves, but that since the letters were included in a confidential presentencing report, they are not public documents.

After Gonsalves is released from prison, he must undergo three years of home confinement and is barred from contact with children. He also was ordered to write a letter of apology to the victim.

Gonsalves was charged in June 2005 and pleaded guilty in May to 30 counts of first-degree sexual assault, 30 counts of third-degree sexual assault and two counts of attempted first-degree sexual assault. He did not make any statement at yesterday's hearing, something Rivera told the court he found "puzzling," considering the "serious hardship" suffered by the victim and his family.

The prosecutor also said "reckless" and "ignorant" supporters of Gonsalves had criticized the victim during the course of the case, saying "they set us back a decade or more" in the effort to make child victims feel comfortable about coming forward to report abuse.

Defense attorney Philip Lowenthal responded that apologies take many forms, and that Gonsalves had made his by pleading guilty and establishing a trust fund to pay for the victim's education and treatment.

Gonsalves, a lifelong Maui resident with no previous criminal record, was ordained as a deacon in 1987 and worked as a ticket agent for Hawaiian Airlines for 29 years before taking the job at St. Ann Church. Although most deacons are volunteers, Gonsalves was a diocesan employee.

The state's Catholic Diocese placed Gonsalves on indefinite leave in June 2005, and he has been permanently removed from all ministerial capacities, according to a statement yesterday from Bishop Larry Silva of the Catholic Diocese of Honolulu.

Silva reiterated the church's support "for the young person who had the courage to report this crime," and asked Hawai'i Catholics to pray for the victim and others affected by Gonsalves' crimes, for the deacon himself and for all sexual abuse victims.

"We in the Diocese of Honolulu are doing all we humanly can to prevent any other child or young person from being abused, and we commit ourselves to victim assistance and to safe-environment training for all our clergy and church workers," Silva said.

Attending yesterday's sentencing was St. Anne parishioner Agnes Cockett, who said she was there to support Gonsalves' family. She said the church remains strong despite the heart-wrenching case.

"We've accepted it. We've picked up and are still going strong and trying to put it behind us," she said.

Reach Christie Wilson at cwilson@honoluluadvertiser.com.