Former Deacon Gets One-Year Sentence

By Brooks Baehr bbaehr@kgmb9.com
KGMB [Hawaii]
July 20, 2006

http://kgmb9.com/kgmb/display.cfm?storyID=8767

A former deacon with the Catholic Church on Maui was sentenced to one year in prison Thursday for sexually assaulting a boy repeatedly over a three-year period.

The prosecution admits it would have liked James "Ron" Gonsalves to spend more time behind bars, but told KGMB9 the lighter sentence was the best thing for the victim.

Gonsalves was charged with 30 counts of first-degree sexual assault, 30 counts of third-degree sexual assault, and two counts of attempted sexual assault. Had Gonsalves been tried and convicted, he could have spent the rest of his life in prison. Instead he pleaded guilty and entered into a plea agreement with the prosecution.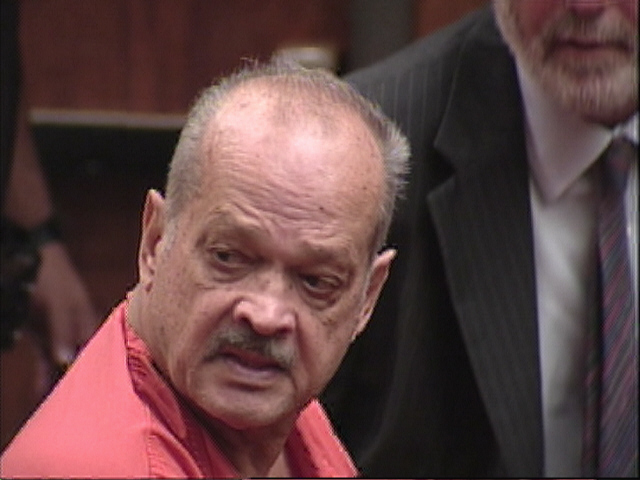 James Gonsalves in court


The judge accepted the agreement and sentenced Gonsalves to one year in prison, followed by three years house arrest and 20 years probation.

"For one man's actions, for one person, you have affected so many people, not only the life of this child," Maui District Judge Rhonda Loo told Gonsalves during his sentencing. "Your family has suffered. The community has suffered. The people of your church have suffered all because of your actions. This whole web of trust has been shattered and the damage that you have done is going to take a long time if ever to be undone."

Deputy prosecutor Robert Rivera says going to trial would have been difficult for the victim. He would have had to testify. He would have been open to cross examination. He would have had to face his attacker in court and may have had to do all that without the support of his parents in court. As potential witnesses, they could have been barred from watching their son testify.

"It would have created an unreasonable hardship," Rivera said.

So, after discussing options with the victim and his family, the prosecution agreed to what many consider a light sentence.

Rivera said the victim would have liked an apology, but when asked if he had anything to say Thursday, Gonsalves replied, "No."

Gonsalves attorney told the court apologies come in many forms and in this case the apology came in the form of the guilty plea and a trust fund to help pay for the victim's therapy and education.

"It may not be a cookie cutter approach to figuring out how to apologize, but that's what we have in this case," said Philip Lowenthal, Gonsalves' attorney.

Gonsalves began working as a deacon in 1987. He was assigned to St. Ann Church in Waihee in 1999. The sexual assaults occurred between 2002 and 2005.

Gonsalves still has lots of support from parishioners, but the Catholic Diocese of Honolulu has permanently barred him from the ministry.