Prime Minister Condemns Sexual Abuse of Teenager

By Rasbert Turner
Jamaica Gleaner
July 17, 2006

http://www.jamaica-gleaner.com/gleaner/20060717/lead/lead2.html

PRIME MINISTER Portia Simpson Miller yesterday added her voice to the condemnation of the sexual abuse of a 13-year-old girl which was made public while she was off the island on official business.

She urged pastors and church-going persons to be diligent in observing the law as they balanced cases that demand confidentiality. The Prime Minister, who was speaking at the 81st Annual National Convention for the New Testament Church of God in Old Harbour told the gathering that she too is outraged at the news of the abuse.

"I am outraged as any well-thinking Jamaican about the ordeal of the 13-year-old while an official of the church observed. It shows that the arms of flesh have failed us and we need the change now."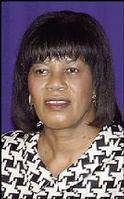 Simpson Miller



INCREASE IN SEXUAL OFFENCES

She told the congregation that with a 40 per cent increase in sexual offences and the general rise in atrocities against children, the time has come for the Church to stand up and be the moral authority on the social ills of the society.

The Prime Minister said that while there are thousands of well-thinking deacons, one carnal abuse is still one too many, and that other aspects of criminality taking place in churches need to be addressed.

THINGS GETTING SERIOUS

"When there is a time where persons are being killed in church, then you know that things are getting serious."

She also told the gathering that officials of the Church need to know what they are doing if they want to improve people's lives.

"You cannot mix confidentiality where there is a legal implication. You need to guard the life of the 13-year-old and we are asking for your prayers in doing so."

The Prime Minister said she has been lambasted for dealing with the Church, however, there is a moral authority to God that she continues to hold and will not be stopped.

In ending she implored the church to continue to lend their effort in unifying the Jamaican society.