Former Trinity Pastor Back in Jail on New Sex Charge

News4Jax
July 6, 2006

http://www.news4jax.com/news/9477638/detail.html

Jacksonville, Fla. -- Dr. Bob Gray, already facing charges he molested young girls decades ago while pastor of Trinity Baptist Church, was rearrested Thursday on an additional count of sexual battery. This time, the alleged victim is a young boy.

Gray, 80, had been free on $25,000 bond on three counts of capital sexual battery filed in May.

Gray, pastor of Trinity for nearly 40 years, also headed the church's primary school and college. In previous charges, he was accused of molesting young girls in his office and on church grounds in the early 1980s.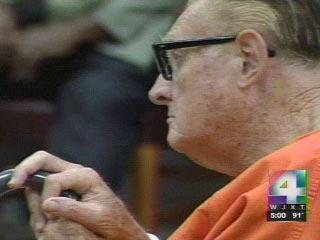 Robert Gray makes a first appearance Thursday a charge he molested a 9-year-old boy attending Trinity Christian School.


Gray retired from Trinity in 1992, but remained active in revivals and Bible conferences across America and in Europe.

The alleged victim in the new charge is a 33-year-old Palatka man who told investigators that Gray molested him numerous times when he was a 9-year-old student at Trinity Christian School.

Gray turned himself in Thursday morning after learning of the new charge of capital sexual battery on a victim younger than 12.

At Gray's first appearance, prosecutors argued that Gray should not be allowed to post bond.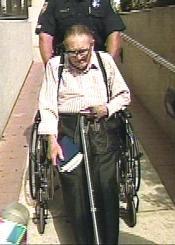 Former pastor Robert Gray was released from jail May 26 on $25,000 bond.


"Not only, now, do we believe he was a danger to young girls, but we now believe he is a danger to young boys," Assistant State Attorney Libby Senterfitt told the judge. "We do think that indicates he is more a danger to our community than we originally thought."

But Judge Henry Davis set bond at $25,000 on the new charge in addition to the $25,000 Gray posted in May.

Just last week, Gray pleaded not guilty to the previous charges.

Friends and supporters of the alleged victims in the courtroom Thursday were upset that Gray would be freed again.

"I've known for years, because I'm friends with some of the victims," Allison Heim said. "I think (the bond) is way too low."

Also in court Thursday, prosecutors said that the victims in the case had received threatening e-mails from members of Gray's family.