Memory of Clerical Abuse Still Haunts Author

By Danielle Portteus news@toledofreepress.com
Toledo Free Press
July 5, 2006

http://www.toledofreepress.com/?id=3594

Pat Zielinski said she was abused by a Catholic priest as a teenager, but people did not believe her.

"People either didn't believe me or didn't want to," she said. "People felt if I said anything I would hurt the good clergy — I needed to have a voice, but I didn't have one."

Zielinski's need for someone to listen to her led her to write the novel "Behind the Stained Glass," published in 1998. The recent murder conviction of a Toledo priest and new lawsuits (see page A11) have Zielinski speaking out about her experiences.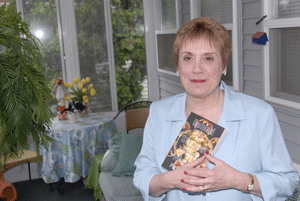 Pat Zielinski


Zielinski, a Toledo resident, attended a Catholic boarding school from 1957 to 1965 in Michigan, less than half an hour from the border.

She said her encounter with a priest when she was 15 was one of the inspirations for the book.

"I was innocent and na´ve," she said. "I asked a nun if we were allowed to kiss boys and I was told to go to one of the priests."

Zielinski said she was "mandated" to go to the priest every week.

"He demonstrated on me what was sinful and what was not," she said. "I was not abused as some say they were, but years later I looked back and thought 'Wow, he shouldn't have done that.' "

Zielinski said when she was in fifth grade she read the "Diary of Anne Frank" and was inspired by Frank's courage.

"I kept a journal while I was at the school," she said. "I was alone in this boarding school and I always knew I would write this book."

The book is fiction but based on things Zielinski observed in the school, she said.

"Some of the clergy were emotionally and physically abusive," she said. "There was a problem with one girl who was forced to take care of a severely retarded girl — bathe her, clothe her — and she had a nervous breakdown."

Zielinski said there were priests and nuns who were good to her.

"I do remember clergy and nuns who took me under their wings," she said. "I had nuns who believed in me when I didn't believe in myself."

Claudia Vercellotti, the volunteer co-leader of Toledo Survivors Network for those Abused by Priests, said in an e-mail victims have read Zielinski's book.

"(They) believe this was a fictional book," she said. "Many survivors identify with the accounts in her book."

Vercellotti said many people were told by Church leaders, "you're the only one."

"For years, many of us suffered alone, isolated and believing we were the cause of these sexual crimes," she wrote. "She was clearly trying to identify a real problem that we're beginning to reveal," she wrote.

Zielinski said she hopes the community accepts victims and those who have not been identified.

"I would like to see Toledo bridge the gap to sections of people who are hurting," she said. "We should come together in the true sense of Catholicism and listen to others."

Zielinski said she still periodically attends Mass, but is not connected with any specific parish.

"I like going to different parishes," she said. "I have a love for religion itself."

Zielinski said the Catholic Church will be able to get beyond the priest abuse scandals, but it must be honest with the public.

"There are issues that need to be addressed in more than just sound bytes," she said. "Someone needs to come out as shepherds and be willing to speak and listen to victims."

Sally Oberski, director of communications for the Catholic Diocese of Toledo, said Bishop Leonard Blair has addressed the issue.

"He continues to encourage victims to come forward through letters, our Web site and press releases," she said. "He apologized to a victim at a healing Mass last year."

Oberski said a healing Mass for the Toledo Diocese would be a way for closure.

"I've read that other dioceses have held healing Masses, and that would be an excellent idea," Oberski said.

Zielinski said the church is about forgiveness, but one problem is many of the clergy have not faced consequences for their actions.

"The church is about forgiveness, and penance is about consequences," she said. "Perpetrators were shuffled around, and it doesn't seem like there were any consequences for what they did."

Zielinski said she believes some people do make up stories about abuse.

"Those who make up stories discredit the victims," she said. "They make good clergy look bad and those who have a valued voice less believable."

Zielinski said she received many e-mails, phone calls and letters from people who read her book. She is using that feedback to write a new book, "Canary Cloud," to be published late in 2006.

"I took all points of view and put them in there," she said. "There were only a few insulting responses, but I included all of them as characters in the next book."