Blinded by Faith?
Part 3
More Allegations

By Darren Barbee
Star-Telegram Staff Writer
June 5, 2005

[See also Part 1: Long-Secret Documents Reveal That Fort Worth Bishop Was Aware of Priest's Troubled Past and Part 2: Delaney's Decision. Photographs interleaved in these articles originally appeared in a gallery that accompanied the stories.]

"I feel bitter that you should have taken him in and put him out here where there was nobody to watch over him."

-- A Feb. 15, 1994, letter to Delaney from a Strawn man, now deceased, concerning Teczar being moved to Ranger.

The mechanic was in his mid-30s, unmarried, and had a bachelor's degree in history, according to notes Delaney took when he met with him in 1994.

In the 1990s, the man lived in Strawn, one of the parishes served by Teczar. In February 1994, he wrote to Delaney saying he was angry at the bishop because he allowed Teczar to lead the church unsupervised.

Teczar "tried to kiss me twice, suggested 'we get closer.' He even asked me to spend the night with him. When I tried to explain to him that I am a conservative Catholic, he sidestepped the issue by saying that God does not care who we get naked with as long as we love them."

Teczar also took the man's confession, then used his words as leverage when trying to solicit sex from him in 1990, according to Delaney's notes.

The man, now deceased, told Delaney he was terrified of going to confession, Delaney wrote in his notes from his Feb. 7, 1994, meeting with the man.

Teczar said he made no sexual advances toward the man.

"He might have misconstrued some of the things that I said," Teczar said.

Delaney told him Teczar was no longer in ministry. He also wrote the man in March 1994, telling him, "Yours is the only incident that has come to my attention" involving Teczar.

The bishop didn't disclose any other information about Teczar, such as the incident with the 15-year-old boy in Massachusetts.

Delaney agreed to pay for the man's counseling. He then wrote to Teczar, saying that the man's complaint "rings all too true."

"Personally, I feel betrayed by you," Delaney wrote in 1994 to Teczar, who had moved back to Massachusetts after leaving the Fort Worth Diocese.

Teczar continues to receive monthly benefits and health insurance from the Worcester Diocese. He lives in a $92,000 house in Dudley, Mass., on money he inherited, he said.

Further revelations came in 1996, when Lewcon, who later founded a Massachusetts chapter of the Survivors Network of those Abused by Priests, filed a lawsuit against Teczar and the Worcester Diocese.

"The only thing I can tell you is he lost his civil suit against me," Teczar said.

But court records show that a Worcester Superior Court jury found that Teczar committed "reckless infliction of emotional distress" upon Lewcon.

Lewcon and his attorney, Laurence Hardoon of Boston, said the jury awarded Lewcon no money because it felt other issues unrelated to Teczar had caused some of his suffering.

Lewcon said he had earlier settled the part of the case against the Worcester Diocese for $110,000.

By filing his lawsuit, Lewcon brought Teczar's past to public attention in Fort Worth. In a 1998 interview about the suit, Delaney told the Star-Telegram: "I am told that the bishop in Worcester wrote letters to other bishops detailing Father Teczar's history. But I did not get that information."

Bishop is blamed

"Your complaint against him is the first that I know of that involves misconduct with a minor."

-- Delaney letter to Wade Driskill, July 2002.

Wade Driskill started getting into trouble with the law just after his sexual abuse ended in 1992, Merritt said.

After that, Driskill always drank too much. He led a promiscuous life, sleeping with one woman after another.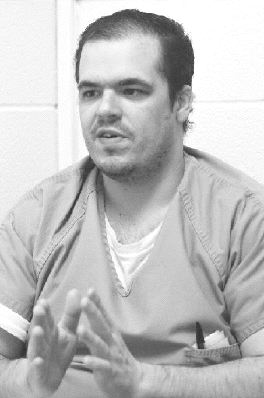 [Wade Driskill]
Driskill is 29. He sees irony, he says, in the fact that he is in jail while Teczar is a free man.
Driskill, an electrician, alleged in his lawsuit against the Fort Worth Diocese that Teczar sexually abused him from 1990, when he was about 14, until 1992. About $350,000 from his $1.4 million settlement with the Fort Worth Diocese has been set aside for his counseling, he said.
He is in jail for forgery. But he does not blame his criminal acts on Teczar.
Teczar said he knew Driskill from a local convenience store but didn't abuse him.
Driskill and John Doe said their years of suffering could have been prevented if Delaney had heeded the many warnings and refused to hire Teczar. They also said the diocese covered for the priest after he left by misleading them and others.
Driskill was in jail in Dallas when he wrote his first letter to Delaney in 2002, asking for help with counseling.
Delaney wrote a response similar to the one he gave the Strawn man eight years earlier: "Your complaint against him is the first that I know of that involves misconduct with a minor."
Again, the bishop didn't disclose information about Teczar's past problems.
Driskill is still angry about the letter.
"Bishop Delaney has lied about everything," he said."It's like a slap in the face when he preaches on accountability yet he can't stand up and say 'I made a mistake, I erred, I was wrong, and I'm sorry.' "
Driskill is also angry about a statement the diocese released to the press April 7 following the $4.1 million settlement of his and John Doe's lawsuit. The statement said, "At the time that Thomas Teczar came to the diocese there were no allegations of sexual misconduct against him."
Driskill said the statement contradicts Delaney's depositions and letters about the 1984 Maciorowski incident.
"All the evidence in this case points otherwise," Driskill said. "Bishop Delaney gave a deposition saying that he was aware of allegations against Teczar."
He said parishioners should demand answers from Delaney.
"It took a lot of donations to pay out $4 million," he said. "To me, they have the right to know, the right to hold him accountable and find out the truth."
Delaney said he made the best judgments he could with the information he had in hiring Teczar. And he said the matter belongs in the past.
Delaney met with Driskill in August 2002 and, according to his notes from the meeting, "expressed my regret at the abuse he suffered from" Teczar. The April 7 statement also expressed Delaney's regret about any abuse that may have occurred.
But in an interview last month, Delaney bristled when told the two men consider him a liar. He said he suspects Driskill and John Doe were both lying for money. The diocese settled the lawsuit to avoid paying millions more in legal fees, he said.
The settlement was paid from the diocese's funds and by insurance. In agreeing to the settlement, the diocese admitted no wrongdoing. Teczar's Worcester Diocese, which was also sued, paid nothing to Driskill and John Doe.
Delaney said his attitude about priests who have abused minors has been consistent.
"I'm certainly not going to tolerate any priest who is sexually abusive of minors or sexually active in a way that is impossible for a priest," he said.
"They can't function in the diocese," he said. "And maybe in a very few cases when we found out something was happening, I think it was only in two cases, they were removed from the diocese."
Eight priests have been accused of sexual abuse in the diocese since 1969. The names of three of the priests, including Teczar, have been made public. The diocese has refused to release the others' names.
Delaney said he hopes Teczar's time in the diocese will not be a part of his legacy. But he said he has not lied to anyone, including the two men with whom the diocese settled lawsuits.
"They've got money now, so they can just do mischief," Delaney said. "How long are we going to put up with it? What happened in 1992 is something we didn't know about. I didn't know until 2000. I knew nothing about it. And now they're talking ... about me having lied to them. It's very discouraging to have this dragging on and on, and, I think, very unfair."
IN THE KNOW
Troubled ministry
1967: Ordained in the Worcester, Mass., Diocese.
1985: Placed on leave of absence from the Worcester Diocese after providing wine to a 15-year-old boy, who accused Teczar of sexually assaulting him.
1988: Begins work in the Fort Worth Diocese.
1991: Convicted in Worcester of contributing to the delinquency of a minor and furnishing alcohol to a minor.
1993: Resigns from St. Rita Catholic Church in Ranger as police investigate sexual abuse of children.
1996: Sued by a Massachusetts man claiming sexual abuse.
2002: Sued by a second Massachusetts man claiming sexual abuse.
2003: Indicted on three counts of aggravated sexual assault and one count of indecency with a child in Eastland County, based on a criminal complaint by a man now living in Abilene. The Abilene man and Wade Driskill sue Teczar and the Fort Worth Diocese. Sued by a third Massachusetts man claiming sexual abuse.
2005: The Fort Worth Diocese agrees to pay $4.1 million to settle the lawsuit by Driskill and the Abilene man.
About this project
The Star-Telegram spent more than six weeks examining hundreds of documents and depositions that were part of a 2003 lawsuit filed against the Fort Worth Roman Catholic Diocese, along with previous lawsuits filed against the Rev. Thomas Teczar. Many of the records and depositions were obtained from Dallas attorney Tahira Khan Merritt, who represented John Doe II.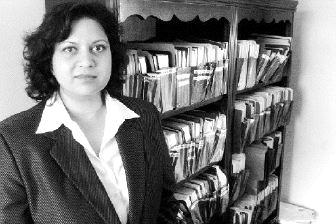 [Tahira Khan Merritt]
Other information was obtained from the Fort Worth Diocese, the Texas Department of Criminal Justice, Massachusetts courts and more than a dozen interviews.
To comment on this article, contact staff writer Darren Barbee at (817) 685-3818 or dbarbee@star-telegram.com or assistant metro editor Sonny Bohanan at (817) 685-3825 or sbohanan@star-telegram.com.